Now that your skills are growing, lets think off the page and consider lettering on canvas.
This week is definitely a more 'artsy' week, but I'm still going to keep it completely 'do-able.' After building up your lettering repertoire, we're taking our skills onto various surfaces, starting with lettering on canvas.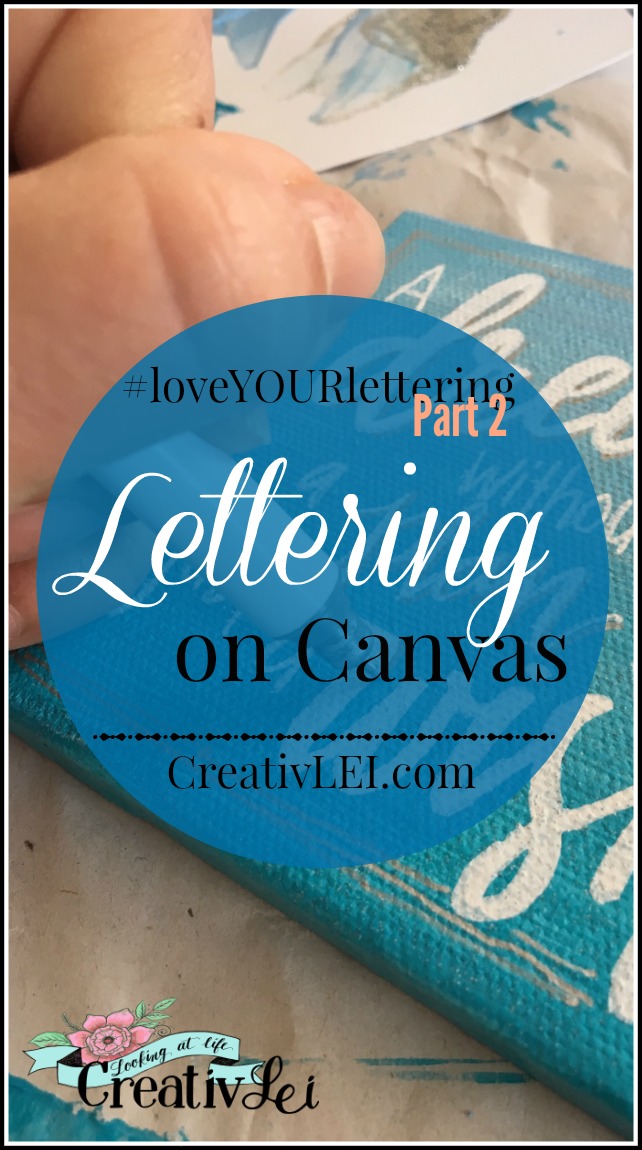 One of my favorite aspects of lettering is that it can be used in such interesting ways. You are not bound to a notebook and drill papers!
Disclosure: Many of the links used on this site are affiliate and referral links. If you click on and purchase through these links I may make a small commission (sometimes it's literally pennies, but whatevs). That commission is at no extra expense to you, which is pretty awesome. I value your trust and only link to products I use, love, or am saving up my birthday money to buy. You can read my full disclosure statement for more information. Feel free to ask any question you have regarding these links.
You can create simple lettered canvases.
Canvases are easy to find locally. Michaels often runs good sales throughout the year and that's when I stock up on a large variety of canvas sizes. I like to have everything from tiny 'ornament' sized to giant wall canvases ready in my stash.
Hand-lettered canvases make great gifts.
Start by painting a simple background. With two analogous (on the same wedge of the color wheel) colors, you can create an easy ombre effect. You could certainly use more colors, but I'm keeping it simple so that you will be willing to try.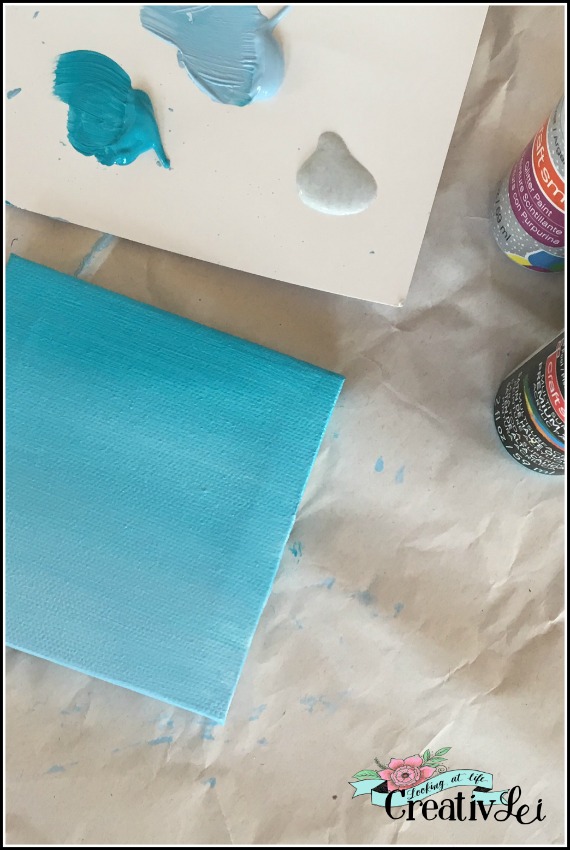 This background was accomplished using simple craft paints. I prefer the satin finish and there are tons of colors available very inexpensively, especially during a sale.
After painting the background, you have to allow it time to dry completely before beginning to letter.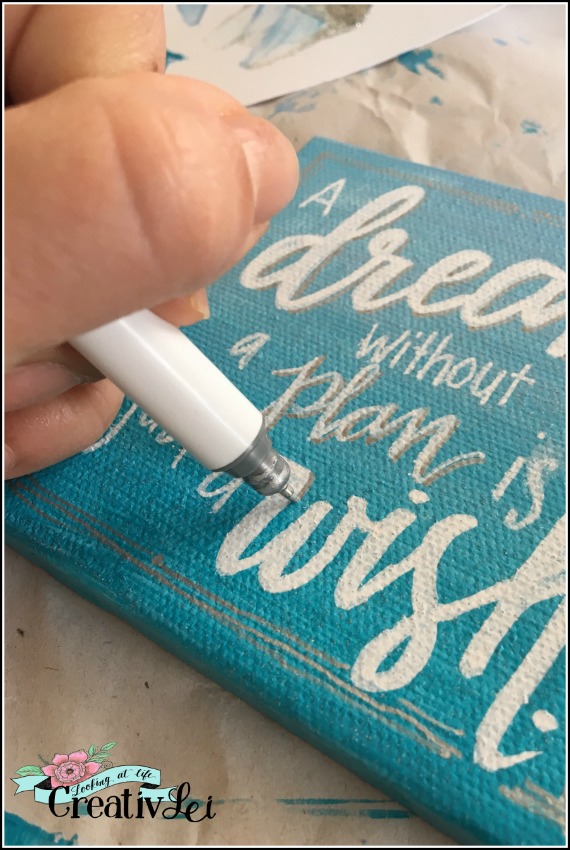 On small canvases I may pencil out a basic layout on scrap paper so that I can work out spacing, or I can letter off-the-cuff.
For a larger canvas, once the paint is well-dried, I may sketch my layout lightly with chalk before lettering with a paint pen.
Paint pens make lettering on canvas quick and clean.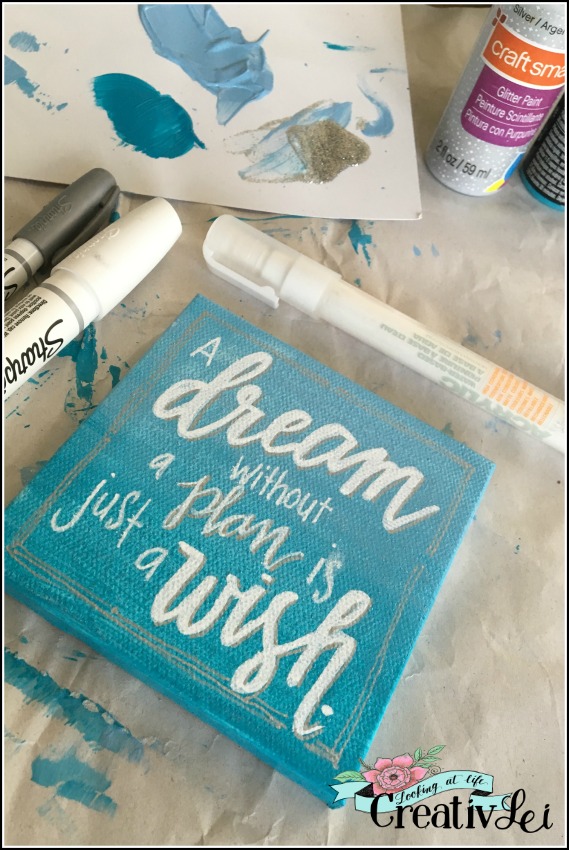 You could certainly use a paintbrush to letter on canvases, but since we're talking about just getting started, paint pens are a perfect tool for beginning to letter on canvases.
I prefer the water-based paint pens. The paint goes on nice and opaque. You could use an oil-based pen if that is all that's available to you. Keep in mind that it will take longer to dry between layers and may soak into the canvas, requiring more than two coats for adequate coverage.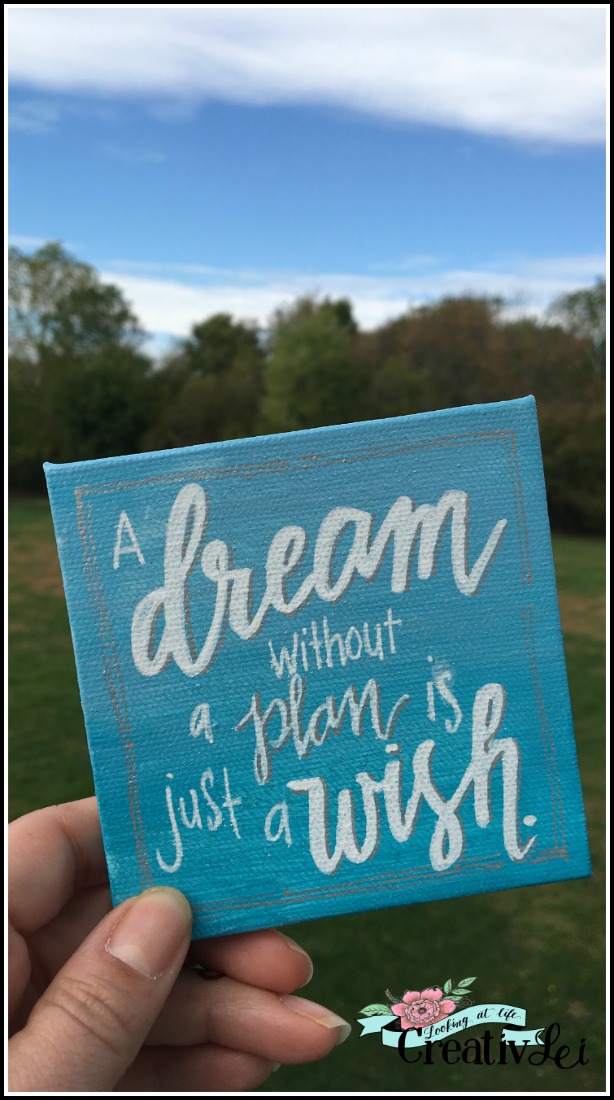 To ensure durability, I like to spray my finished canvases with a clear protective coating. This gives it a nice shine and once cured is easy to clean.
Some recommended supplies for this project:


Watch my video demonstration of lettering on canvas:
Find all the posts in this series here: