I may be on a getting fit journey, but the holiday season is a time to celebrate with some recipes that are tied to tradition and family memories. I may be choosing my meal items carefully, but when it comes to Christmas recipes, I'm not altering our family favorites, I'll just need to work on a little bit of moderation and self-control.
Struffoli (Neapolitan Honey Balls) have always graced my family's table during Christmas.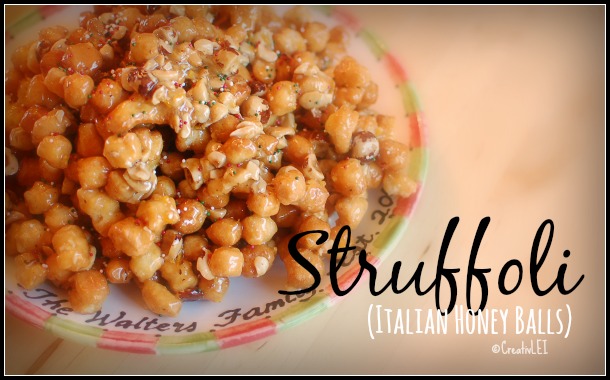 I remember very clearly the old wooden cutting board, that was tucked between the oven and cabinets (and when it got pushed a little too far back, needing a knife to grab hold of it), being brought out and dusted with flour.
I remember being told to roll up our sleeves and wash our hands to be ready.
I remember my grandma almost always being there to help us. I was blessed to grow up living just half a block (5 or so doors down, for those who didn't grow up in a city) from my paternal grandparents, in the house once owned by my great-grandparents.
I remember the well of flour on the board and the eggs being cracked into it, the adults mixing up the dough and the children waiting to do our part to roll the 'snakes'.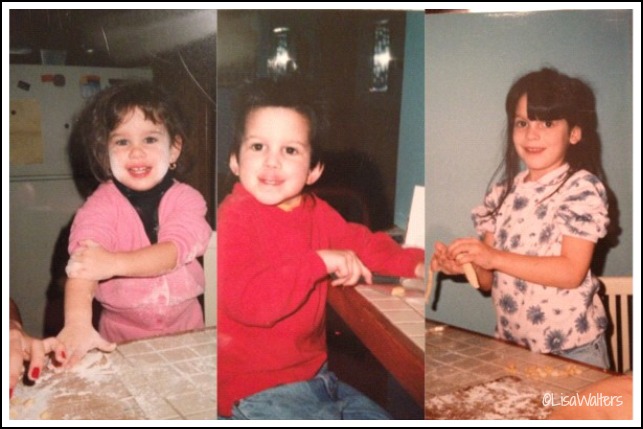 I remember almost always burning a batch of the hazelnuts… and my grandma being okay with that since she liked things well-done.
I remember trying to double the batch… and throwing those out because they were always too tough.
I remember my grandma reminding us not to make them too small, or too big.
…and I give the same instructions to my children!
I remember on Christmas Eve, when the tray was placed on the table, being reminded not to pick through the plate.
…and I remember all the adults picking out the hazelnuts!
I remember dragging each ball through the sticky honey and savoring each bite on Christmas morning while we finished opening presents.
Recipes and moments like these are what I enjoy sharing with my children.
Today I have the privilege of sharing this family recipe with all of you, over at So You Call Yourself A Homeschooler. You'll find the full recipe and photos there as part of her 'A Goodie A Day Until Christmas' series.
Join me there!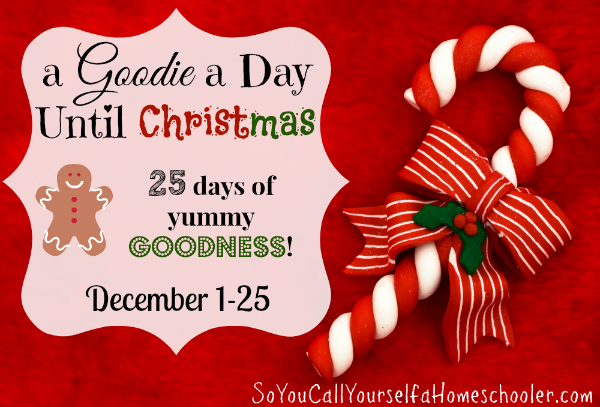 …the Vultaggio pizza recipe, you'll have to marry into the family for that one!!