Don't let anyone cause you to doubt your value!
It's been quiet around here. Cue the crickets, right? I know, it' crazy. I have missed chatting with you all. Do you even know how much you have blessed me by reaching out to check on us? You truly have!
Mostly it's been quiet around here because the priority has been on getting the house ready for the settlement. As you'd imagine, or as you already know from your own experience, there are a ton of tiny details that need our attention and are consuming our energy. Selling a house is not for sissies!
But that isn't really what has been weighing on me.
I've allowed small voices to let doubt and fear creep into my head and my heart.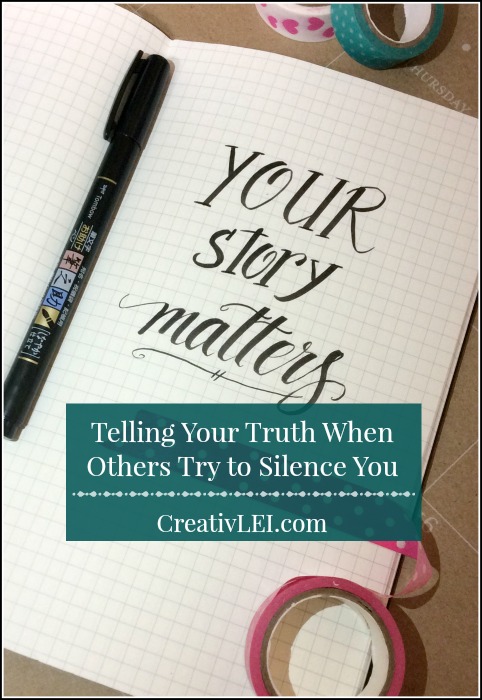 Has that ever happened to you?
I've hinted in past posts and on Periscope that I've long held back on sharing and teaching because of my own lack of self-confidence. A few of weeks ago, those small doubts were exploited and the result was a loss of my voice and a questioning of my place in the big scheme of things. Where and how to tell my story, and whether it matters to anyone but me.
It's time to get out of the funk!
Easier said than done sometimes, isn't it? I won't tell you that you can or should snap right out of it, because I don't know that to be true. Getting back up after stumbling takes effort and intention. I will share with you what I am learning on this journey.
Know who your cheerleaders are.
The first person I turn to is my husband. He's my biggest supporter and encourager. He knows my daily struggles and frustrations as well as my big and small dreams. When I get quiet, he's the first person who will notice.
My sisters and girlfriends. I didn't grow up with many girl friends because I had my sisters, but now as an adult living far from immediate family, I also lean on good girlfriends who are sisters in Christ. They can ground me in truth and sit in the muddy puddle with me. Voxer definitely keeps me connected to those whose voices I need to hear, especially when I need to drown out the doubts and doubters.
Community! I would love to say that I have great local community that I turn to, but that wouldn't be the complete truth. I have very few close friends whom I trust completely and depend on dearly to speak life and point to truth. However, where local community is lacking, God has blessed me with an amazing community of like-minded women connected through the internet. Some mock that, they are part of the small doubting voices, because those of us blessed by this fellowship know that it continues far beyond our computer screens. We are invested in each other's lives and well-being. I won't make that smaller than the huge impact that it is.
I count myself blessed to hear encouragement from women like Amy(who is brilliant at walking beside me even when she doesn't realize it), Tabitha(who is not only a friend but a mentor for using my blog smartly to the glory of God), Amy(who keeps me laughing and knows how important it is to keep it REAL), MacKenzie(who in the midst of the REAL is great at centering me back at God's word), and Crystal(whose motivation gets me more excited than overwhelmed, which says A LOT) and artists like Joey(who knows the value of grace and kindness) and Erika(who shares in my fight against creative second-guessing). These ladies have used their platforms to allow us to connect with each other. When I'm watching their scopes, I have so much fun chatting with you all! You've all become part of my story.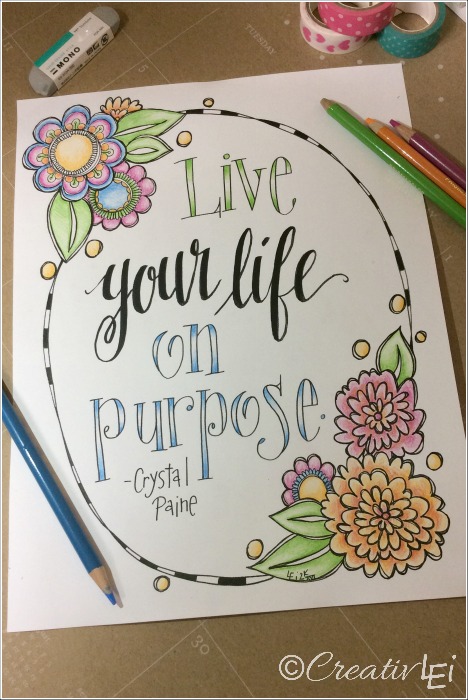 Get grounded in His truth about your worth!
When we listen to the doubts and 'haters' it's easy to think that we are not enough. That to have worth we must do, accomplish, strive, and achieve. We start to feel that our story isn't big enough, our ideas aren't unique enough, our talents aren't polished enough.
God's word says we are enough because we are His.
30 But even the hairs of your head are all numbered. 31 Fear not, therefore; you are of more value than many sparrows. 32 So everyone who acknowledges me before men, I also will acknowledge before my Father who is in heaven. Matthew 10:30-32 ESV
He values us.
I truly believe that God has given each of us a beautiful (and messy) life to live, and that the trials that we walk through can be used to help edify someone who needs to hear, see, read the story of someone a few steps further down that road. That is why our story matters! 
Each and every one of us needs to speak our story, because while some parts may seem the same, we have a unique perspective that someone else out there is searching for… to help them learn how to tell their own story.
Do you feel a longing to share your story?
Maybe it's a blog you've been wanting to start, or a journal you'd like to keep, or a friend you've been wanting to reach out to and confide in.
Do you know what holds you back?
I want to tell you that your story matters!
How can I help?
---
Download a copy of the printable quote and coloring page in this post, with a popular quote from Crystal of MoneySavingMom.com and my doodles and lettering. There is a black and white page for you to color, and a colored copy ready to frame or laminate. I'm adding the colored version to a dashboard for my traveler's notebook.
Entering your email allows me to send the download via encrypted link for your personal printing and use. Links expire after 3 days/4 downloads (whichever comes first). You will be subscribed to a newsletter list that keeps you informed of any new downloadable pages and products (not a weekly mailing). You may unsubscribe at any time this information no longer interests you.
---