Now that we've talked about penmanship and combining different lettering styles, lets go one step further with creating simple banners and buntings to showcase your lettering.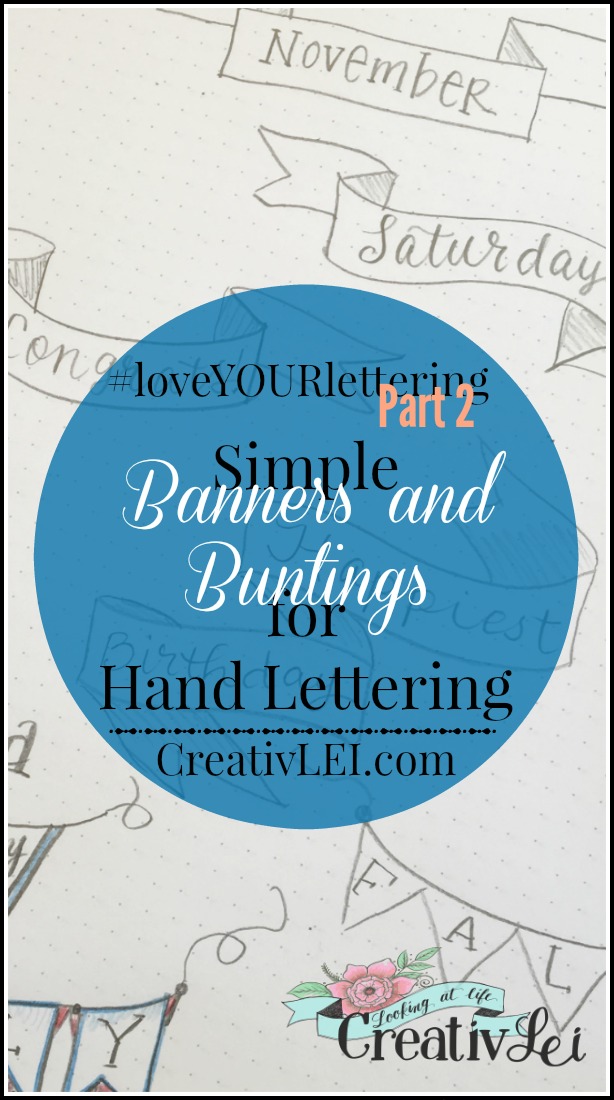 Do NOT say you are not artistic!
I know you're already starting to give up, and you're saying things like:
I can't even draw a stick figure.
I'm not creative.
I don't know how to draw…
No more excuses!
Disclosure: Many of the links used on this site are affiliate and referral links. If you click on and purchase through these links I may make a small commission (sometimes it's literally pennies, but whatevs). That commission is at no extra expense to you, which is pretty awesome. I value your trust and only link to products I use, love, or am saving up my birthday money to buy. You can read my full disclosure statement for more information. Feel free to ask any question you have regarding these links.) 
You do not have to be a classically trained artist to create designs that you love!
We are not talking about a study in realism, folks. For the rest of this week we're talking about simple doodle-style elements that add interest to our hand lettering.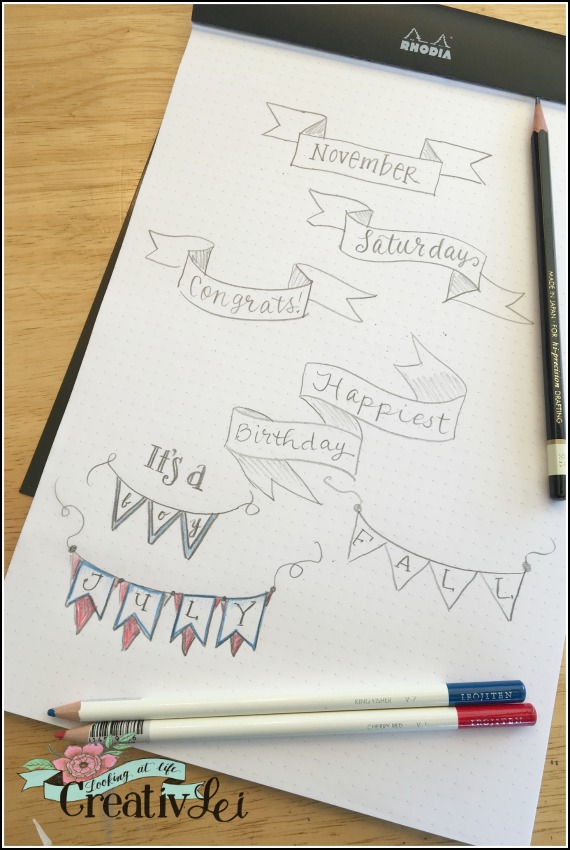 Banners and buntings are an easy, non-artsy addition to your designs.
If you can draw simple (not perfect) triangles and squares, you can create a bunting!
If you don't know how to draw a straight line, you will make an awesome banner!
 Here is a video of how I draw banners and buntings.
You can get as fancy as you'd like, but simple is still beautiful!
I draw out my banners and then add the lettering to make sure the word flows in the same direction as the banner.
Recommended supplies for this project:
To find all of the posts in the #loveYOURlettering: Part 2 series, visit: