Remember when you hated handwriting assignments? Well, let's bring some fun to it. Basic print penmanship is a foundation for moving forward with calligraphy and creative lettering. I promise that it won't stay boring.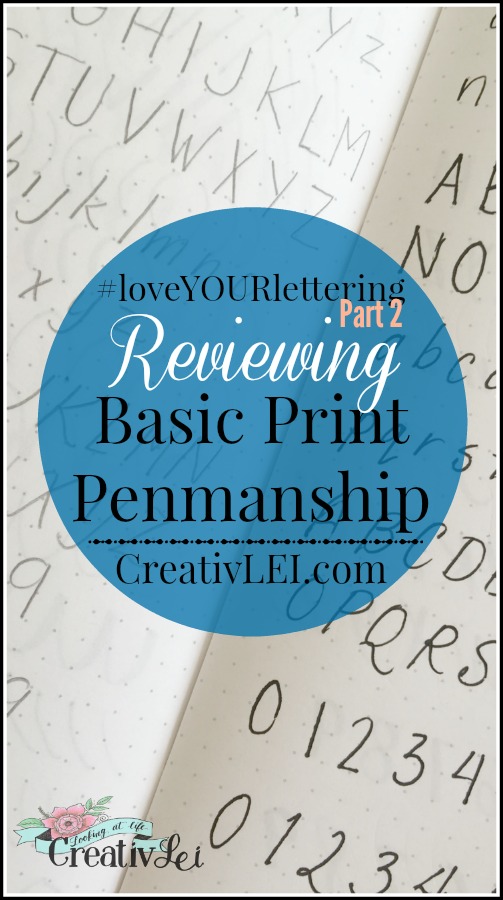 Once again we're going over a review of LYL1 material. Today we will practice basic print penmanship with each of our pens. These simple alphabets will build our confidence to get creative later in the series.
(Disclosure: Many of the links used on this site are affiliate and referral links. If you click on and purchase through these links I may make a small commission (sometimes it's literally pennies, but whatevs). That commission is at no extra expense to you, which is pretty awesome. I value your trust and only link to products I use, love, or am saving up my birthday money to buy. You can read my full disclosure statement for more information. Feel free to ask any question you have regarding these links.) 
Turn to a clean page in your practice notebook and lets get started with print penmanship.
I'll be practicing with pencil, fine pen, and a brush pen this week. Please use whichever writing tools are your favorite and on-hand.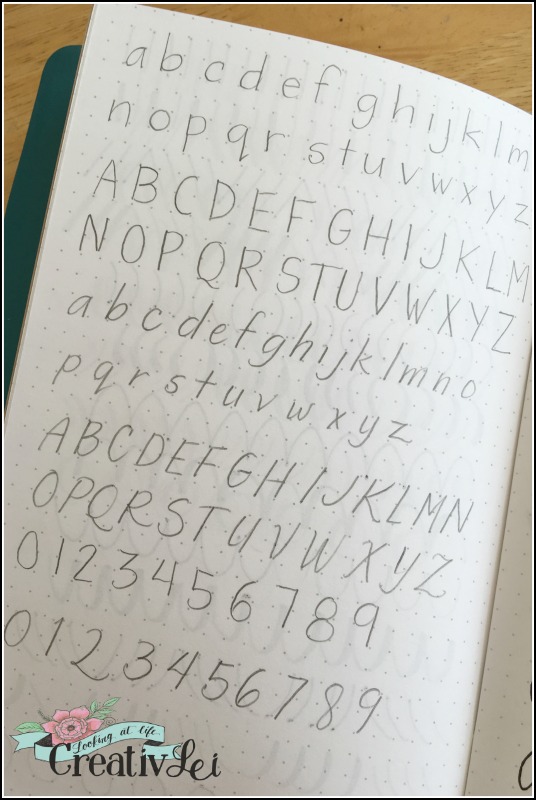 Here is the original post to help you: Refining Your Handwriting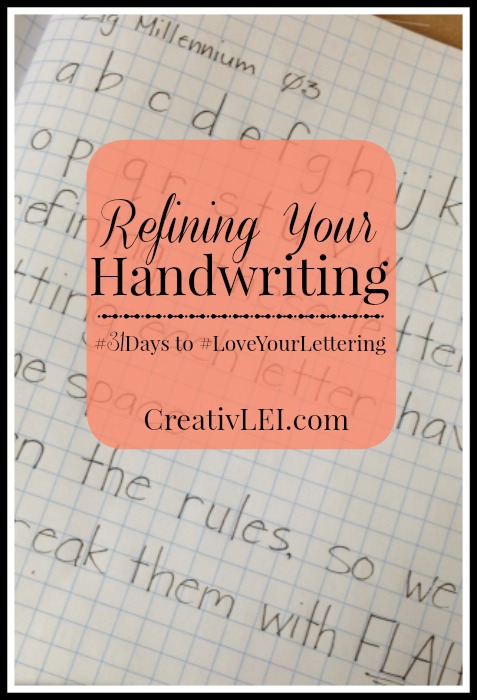 I ran through this drill in plain and italic print. My plain print is very vertical and the italic works at a slight slant.
Practicing penmanship with various pen tools makes it a little less mundane.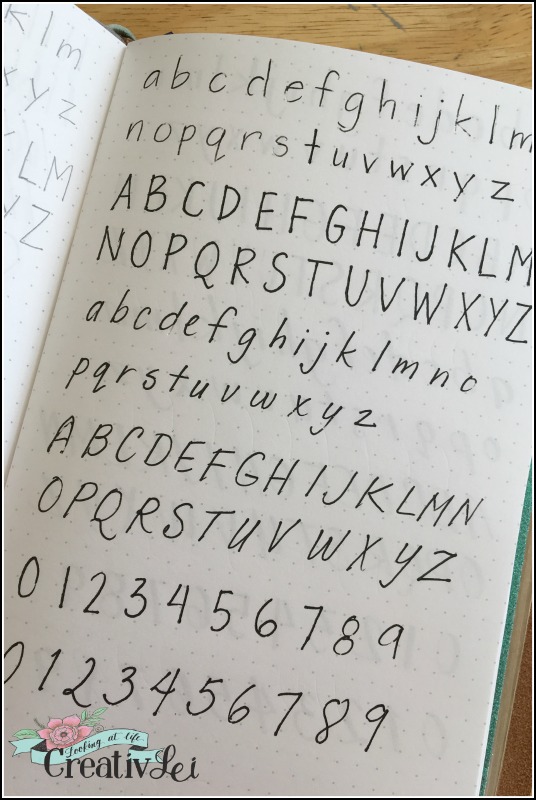 Each pen you use will behave a little differently. I was working through this drill a little too quickly, causing my ink to skip a bit. If you experience the same thing, slow down, clean the nib, or try re-positioning the angle of your grip. One or more of those will usually clear up any pen issues you encounter.
If you're a lefty like me, you may experience ink skipping even more with gel pens, as we tend to push the pen thus causing dry ink to occasionally clog the tip. I keep a scrap paper on my desk to roll the nib when needed.
The brush pen can be used for more than calligraphy.
Print and italic can be practiced with a brush pen. This is a fun way to have your handwriting take on a new look without yet mastering brush calligraphy.
Video demonstration of print penmanship:
Next session we'll review cursive penmanship.
Time to brush up those skills in preparation for brush lettering.