Let's start at the very beginning. Before we dive into improving the style of our handwriting and lettering, it is important to go back and look at some basic penmanship drills to give us a standard to work towards.
This week for #loveYOURlettering: Part 2 we will look back over the weeks of LYL1 that will help prepare us for the rest of this series.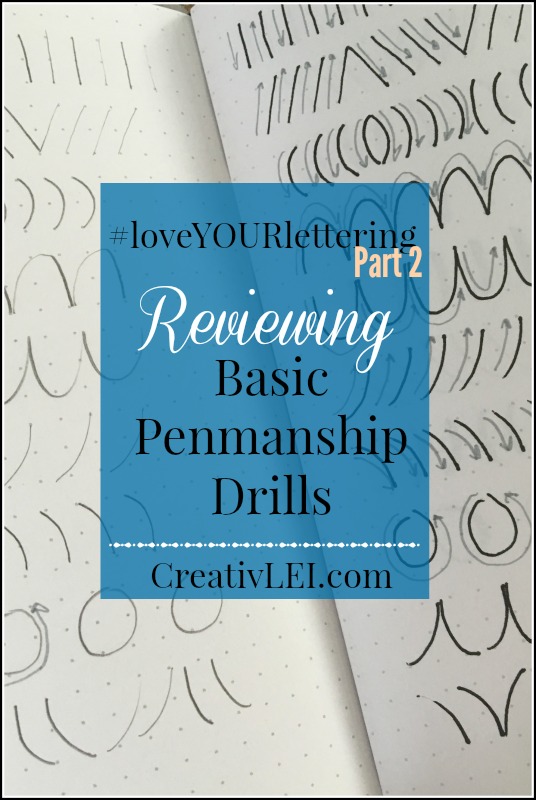 Today we'll review basic penmanship drills with our favorite pens.
Here is the post from LYL1 that gives us our outline: Learning Basic Letter Forms.
(Disclosure: Many of the links used on this site are affiliate and referral links. If you click on and purchase through these links I may make a small commission (sometimes it's literally pennies, but whatevs). That commission is at no extra expense to you, which is pretty awesome. I value your trust and only link to products I use, love, or am saving up my birthday money to buy. You can read my full disclosure statement for more information. Feel free to ask any question you have regarding these links.) 
Use any pen/pencil you are most comfortable with, or the pens you intend to use through this series. I'm working in my Foxy Fix insert with each of the following tools: mechanical pencil, brush pen, and fine point pen.
I started with pencil to work through the drills.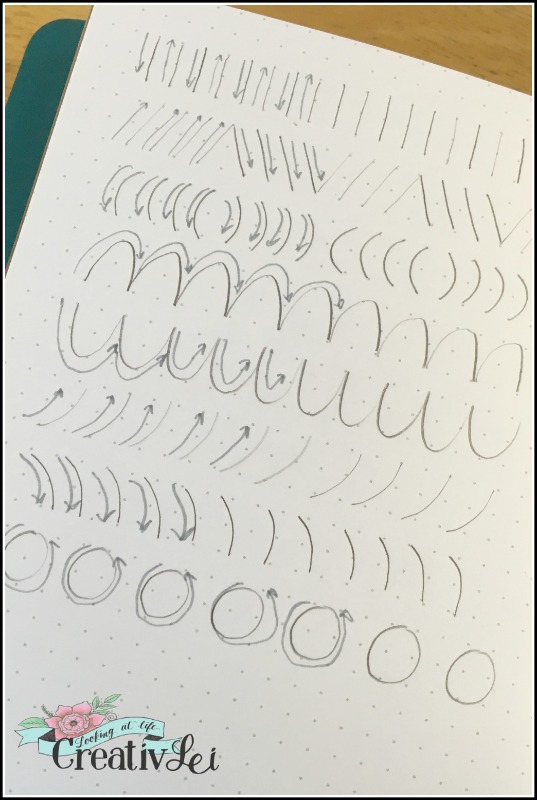 It is good practice to make proper downstrokes and upstrokes, no matter which tool you use. I know you may not be able to see the difference in pencil or fine pen, but the muscle memory of the technique will help a great deal when using the brush pens.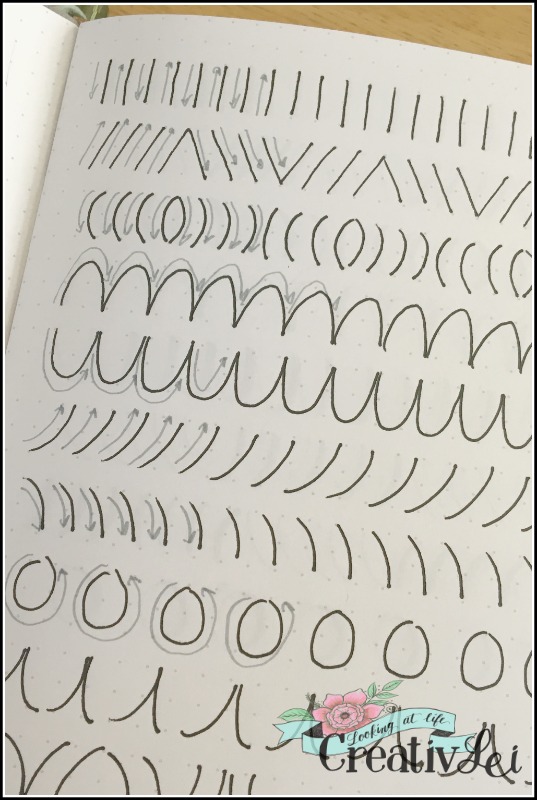 Run through the drills with whichever pens you'll be using this series, as it is a good warm-up exercise before any lettering.
The brush pen may be a bit tricky. Working a little on these drills each day will help you start to see improvements in the variation between your hairline upstrokes and broad downstrokes.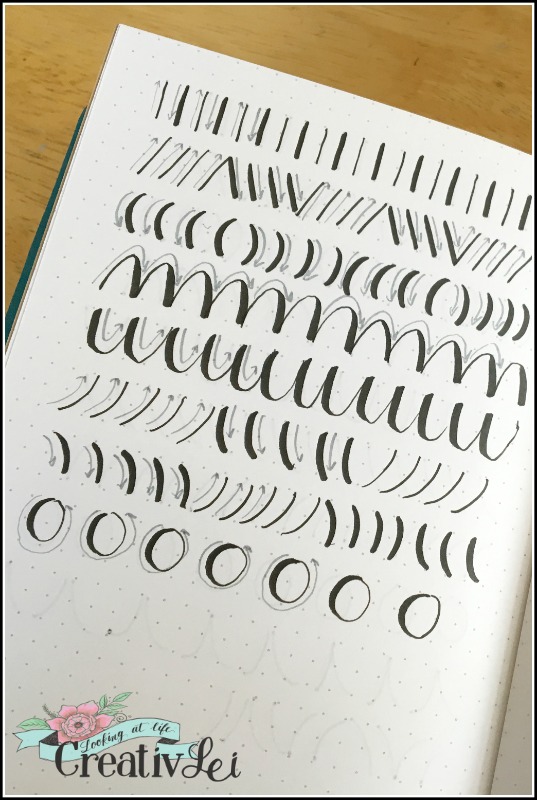 Here is a video to accompany these basic penmanship drills.
Hopefully the different angles help you to see around my hand. #leftyproblems
Use penmanship drills to warm up your hand and increase muscle memory for lettering with ease.