One of my favorite parts of the summer is tending a thriving garden. I still hold onto fond childhood memories of taking care of a strawberry patch of my own. For the past six years we've been square foot gardening in raised beds. However, there are not yet garden boxes at our new house and we're still unpacking, so there's no time for fuss we need easy gardening ideas!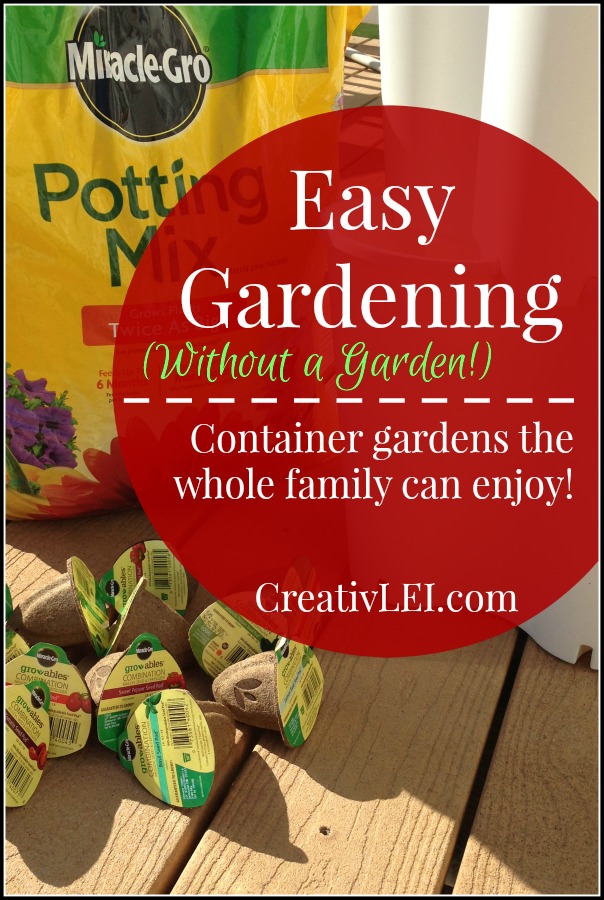 This post contains sponsored content and affiliate links. Please read my disclosure statement for further explanation.
I couldn't imagine going an entire summer without gardening, so this year the children and I are container gardening around our home. I love that it takes very little prep and planning to succeed when you garden in pots and planters.
In a season when we're running in so many directions, easy gardening is the way to go!
We started with stack-able planters from IKEA. This helps us from vertically instead of spreading out on all of our flat surfaces. We have three sets of planters, one for a 'pizza' garden, one for a 'salsa' garden, and a third for 'salad.' The children and I talked a little about companion planting to help ensure success. It was interesting to learn that the plants we tend to eat together are actually beneficial to each other when grown together, they provide nutrients to each other and help prevent pests.
Nothing is more frustrating than spending a bunch of money on seed packets when you only need a few small seeds.
One thing I've learned through raised bed/square foot gardening, is that I don't need a ton of seeds. Planting in a good fertile mix allows you to plant just a few seeds of many varieties over a small area and still get great yield. Honestly, I've got baggies full of seed packets from which I've only used a sprinkling of seeds. Not fun to try to keep them organized while they'll still germinate, I always forget which seeds I have leftover from previous seasons, or I find them too late to start sprouting them for the current season.
What would you plant if it was guaranteed to grow?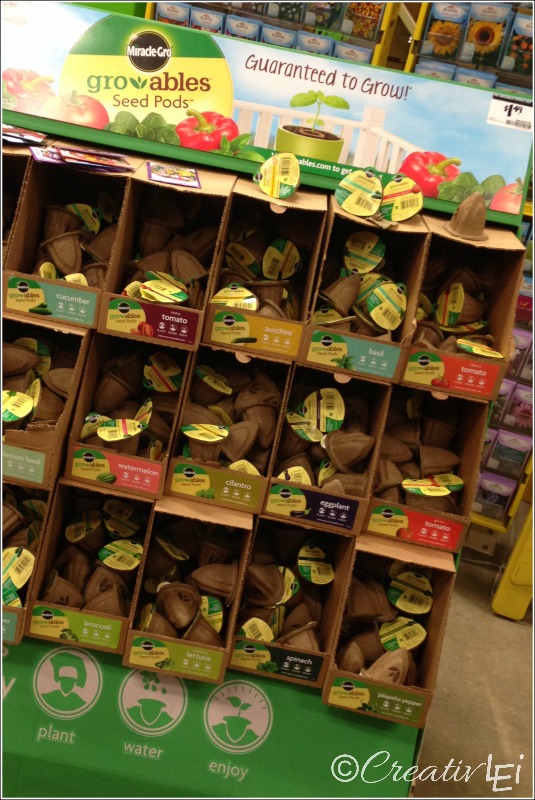 This year we're ditching the guess-work of seed packets and choosing a few varieties of Gro-ables to cut down our waste. Miracle-Gro was kind enough to send us a Salad and Herb Garden Kit to start our very own #GroablesProject, and we added a few extra Gro-able pods in the varieties we knew we needed duplicates that we found on sale at Home Depot. We purchased bags of potting mix at Walmart and sat out on the deck preparing our new garden planters. Since the Gro-ables pods contain mulch, plant food, and seeds, all the children needed to do was push the pod into the planter and water! You can't beat that type of easy gardening. They're all excited to watch their plants grow.
Talking about the vegetables we're growing has also piqued their curiosity and willingness to taste test new things!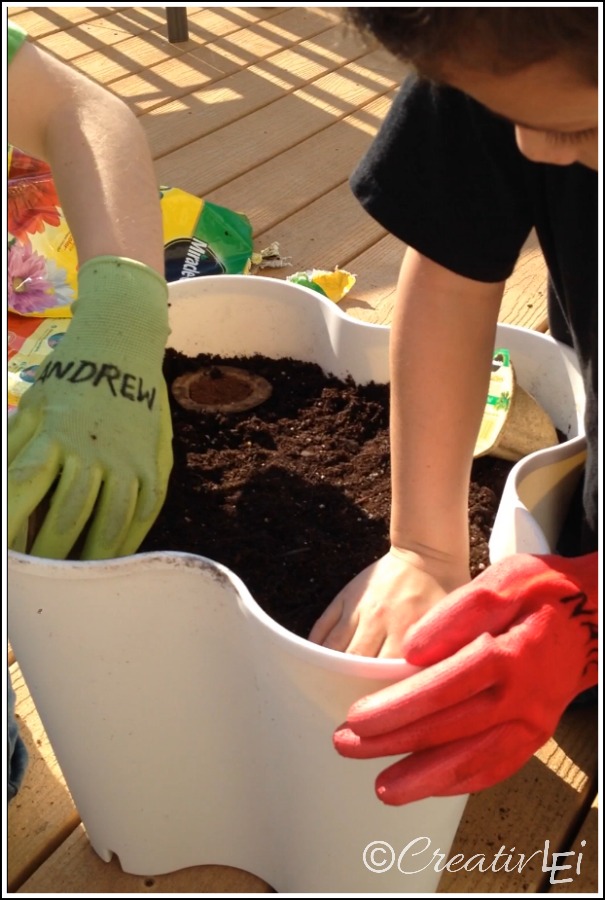 A few months ago they were picking out the bits of bell pepper from their dinner, but now they're asking to try a fresh slice from one. Color me surprised! I can't wait until the pods they've planted start to grow so that I can watch their sense of pride and accomplishment grow.
Our next #GroablesProject will be a pallet garden for our lettuce and cucumbers. Do you have garden plans this season?
Check out my Year-Round Gardening board on Pinterest to get a peek at what we'd like to try!