What is a calligram?
A calligram is a picture made out of words. Here's the fun part, you do not need to be a great artist to make beautiful calligrams.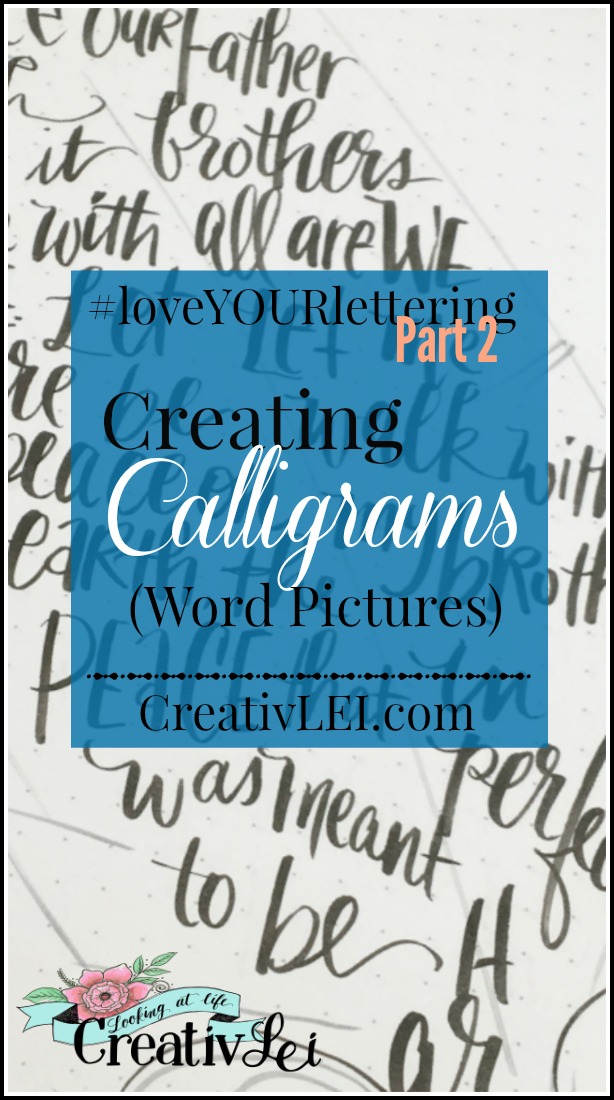 A creative calligram can make a beautiful gift.
When I was first learning calligraphy back in high school (seemingly forever ago), almost everyone received a calligram for at least one occasion that year. My favorite pieces were hearts I personalized for each couple receiving them. I wish I could dig up pictures, but that was pre-digital era and I live a few states away from my childhood home.
Disclosure: Many of the links used on this site are affiliate and referral links. If you click on and purchase through these links I may make a small commission (sometimes it's literally pennies, but whatevs). That commission is at no extra expense to you, which is pretty awesome. I value your trust and only link to products I use, love, or am saving up my birthday money to buy. You can read my full disclosure statement for more information. Feel free to ask any question you have regarding these links.
Let's get started creating calligrams!
You can start by drawing the silhouette your want your words to fill. For this project I created templates that I could slip under my work. This really helps if you're going to create a few of the same theme!
You're welcome to download the feather and anchor templates for personal use.
The anchor template:
The feather template:
An encrypted link for the files will be delivered to your inbox. The link will expire after 4 download or 4 days, whichever comes first.
I had already chosen the lyrics for "Let There be Peace on Earth" for my feather. I drew out the verses down each length of the feather.
While I want the words to be readable I'm not completely focused on each word being on the 'proper' line since this calligram is primarily a piece of art.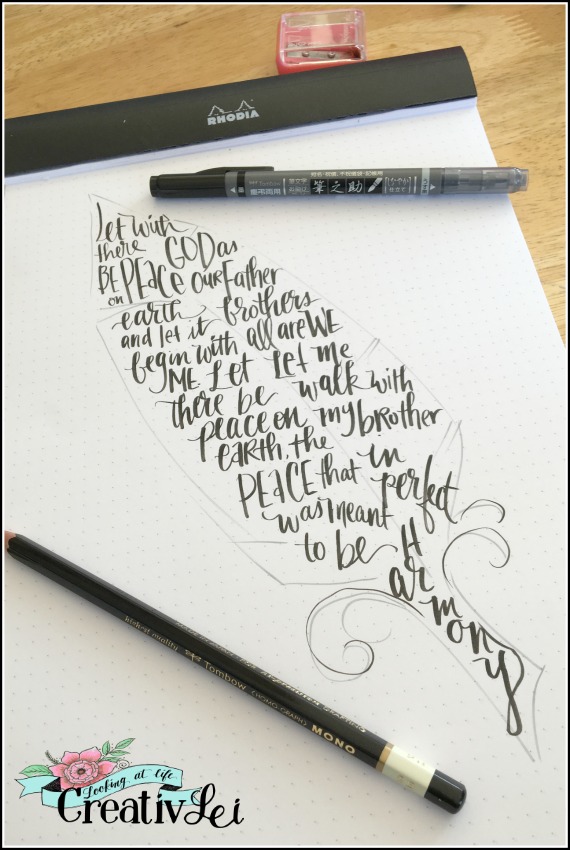 Once you've found templates or drawn in silhouettes you like, the sky is the limit on the type of calligram you can create.
My next piece was an anchor with a verse from Hebrews.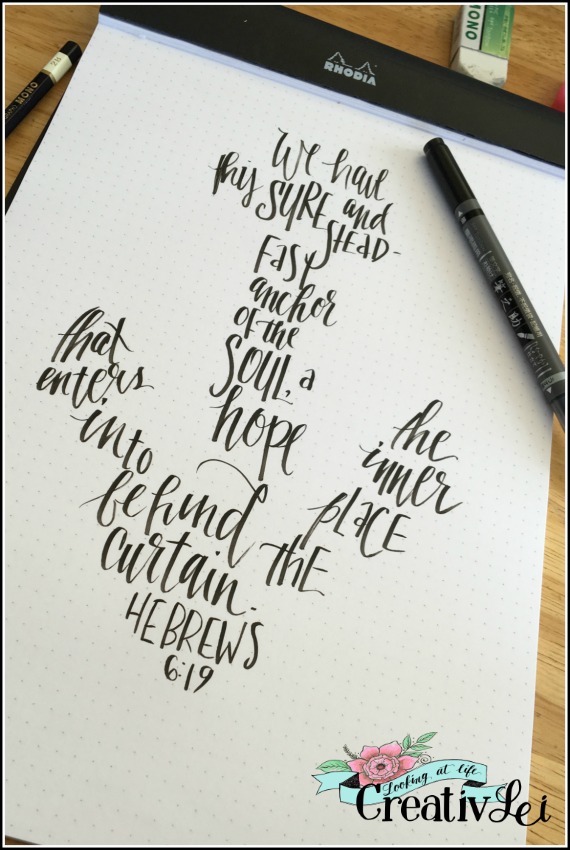 This time I didn't pencil in my words first, instead I let the placement happen off the cuff.
Watch the video of how I created both of these calligrams:
Supplies used:
For more posts from #loveYOURlettering: Part 2, visit: