Once you've built your repertoire of lettering styles another way to add pop to your designs is to start adding simple doodles and motifs to lettering. I use doodles to help convey the message I'm trying to send through my layouts or to bring emphasis to certain words in the design. Today, you're going to give it a try!
Let's start drawing!
I know, I know, I'm asking you to art again. You're like, "Lisa, I am NOT an artist!" And I'm saying, "Give it some time, you are FAR MORE creative than you're giving yourself credit!"
Disclosure: Many of the links used on this site are affiliate and referral links. If you click on and purchase through these links I may make a small commission (sometimes it's literally pennies, but whatevs). That commission is at no extra expense to you, which is pretty awesome. I value your trust and only link to products I use, love, or am saving up my birthday money to buy. You can read my full disclosure statement for more information. Feel free to ask any question you have regarding these links.) 
I'm not asking you to break out the into realism and mimic the masters.
That's not why we're here.
Let's doodle out simple shapes into some fun design elements, like coffee cups, fishes, birdies, and leaves.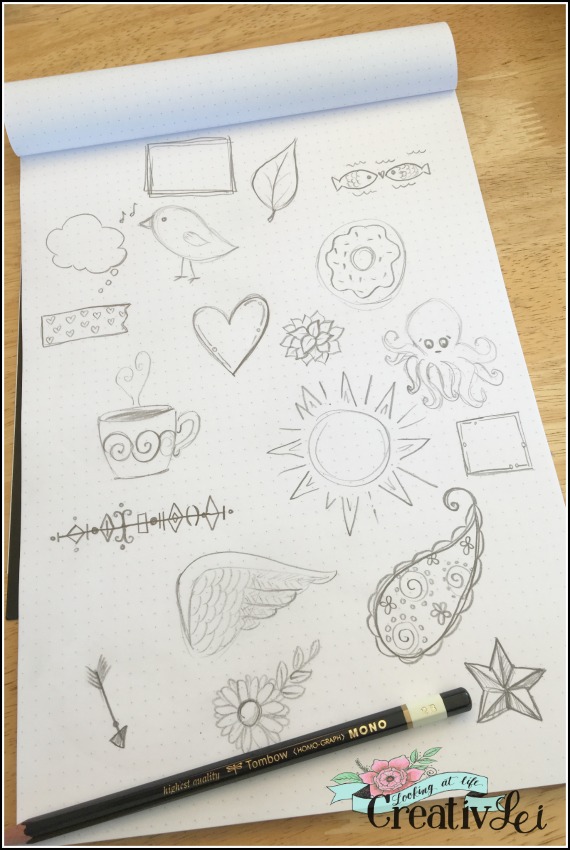 Once you've warmed up your doodling muscles, pull out some of your practice lettering pieces… even the ones that aren't your favorite or best work. Use your practice pieces to experiment with adding simple doodles!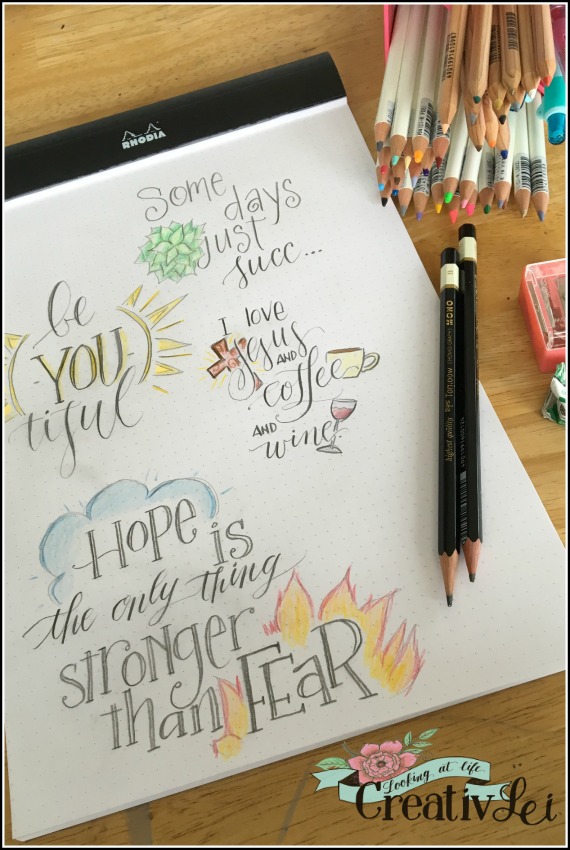 Have fun with the process. Not every doodle I create works, but I keep on doodling and encourage you to do the same. Doodling is much less about the results than it is about the process.
Watch as I share some of my doodle process:
Recommended supplies: