I know that getting used to the nuances of the flat or broad-nib pen is a bit of a learning curve. Hopefully as you continued to make the various strokes, you began to find a rhythm. Today we'll work on forming the letters and writing words.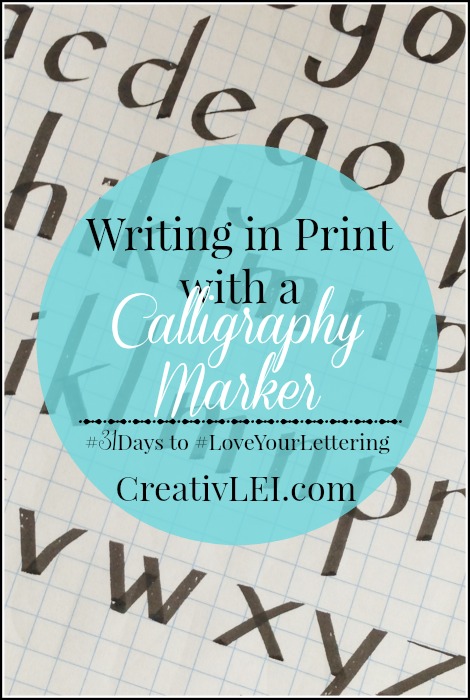 You can use a calligraphy pen or marker to make ordinary print look pretty.
As we talked about yesterday, the angle you hold the pen nib at, will determine the overall look of the letters. Just keep that angle consistent throughout the letter.
My first practice page was the lower case, or miniscule, letters. I worked out of alphabetical order, keeping letters with similar traits together.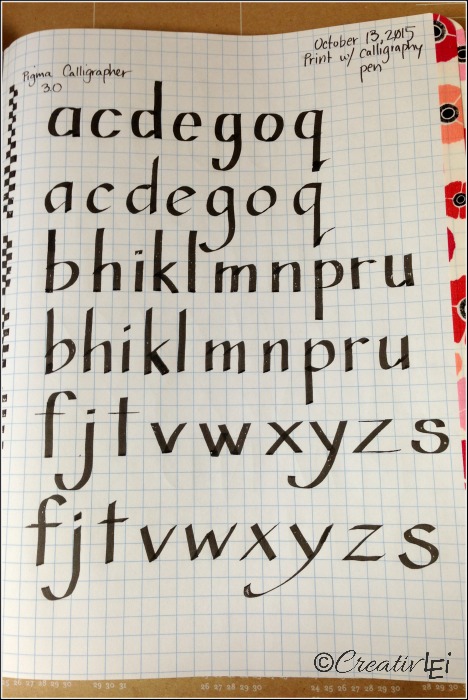 On the back page I worked on the capital, or majiscule, letters. Again, I tried to work on letters that had similar characteristics on the same line. Depending on the size of your pen nib, you may need more space.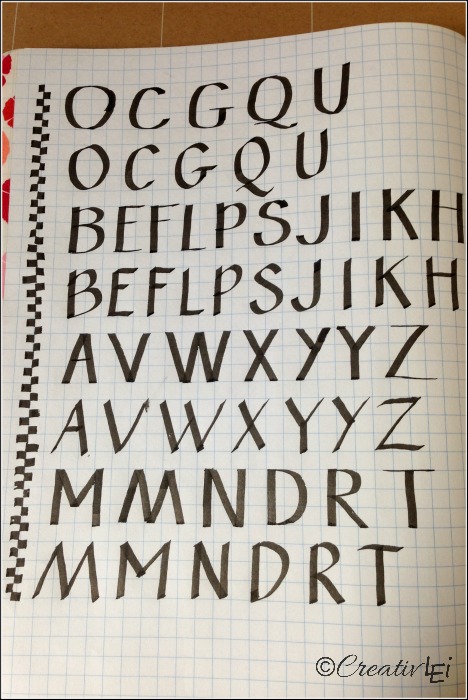 I also worked on a page of words.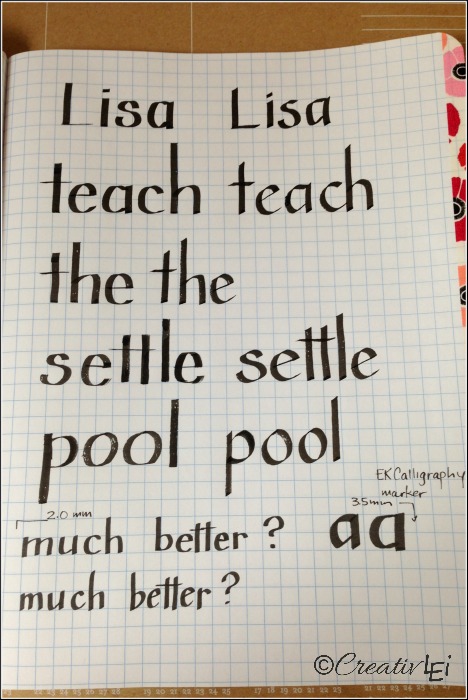 Each letter, I wrote a row of straight and slanted angle letters.
It's your turn to practice!
It might take a few letters to get the angles consistent, but keep trying, you will find a position that feels right in your hand. Be careful not to grip too tightly.
Here's tonight's chat from Periscope.
The pen I demonstrated was the Pilot Parallel Pen (2.4mm), it can be found on Amazon (affiliate link included, see my disclosure statement here) in a variety of sizes.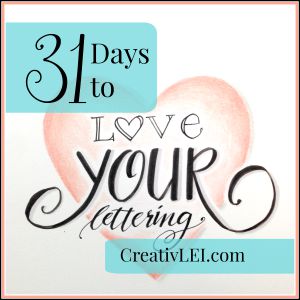 **You can find all of the previous assignments on the series index page here (or by clicking on the image above). A list of basic lettering supplies can be found in this post.**