Now that you've practiced this week's assignments and searched for inspiration, it's time to work on sentences and quotes.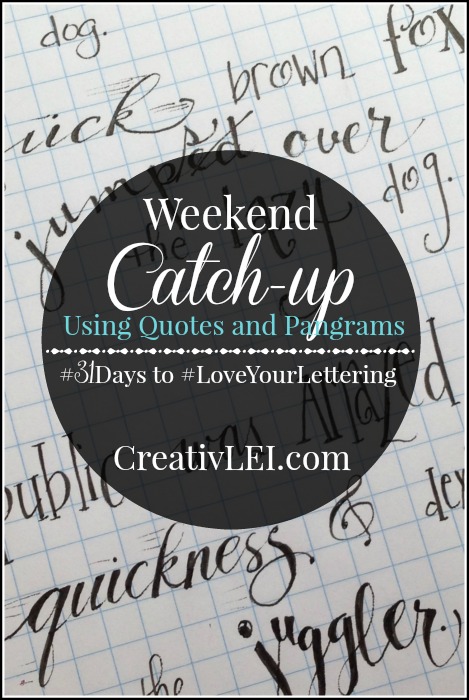 Pangrams (sentences that incorporate each letter of the alphabet) are GREAT for lettering practice.
You can use these sentences to practice regular penmanship as well as creative lettering.
Another way I like to exercise my creative lettering is to play with quotes.
I have a Pinterest board to store all the quotes I come across that would make fun lettering practice.
Follow Lisa Walters (CreativLEI)'s board Quips and Quotes on Pinterest.
I also use quotes in my weekly planner pages. It's a good way to keep working on my penmanship.
Improving your handwriting and creative lettering is all about daily practice.
You don't have to work on long worksheets, just small repetitive exercises.
Are you all caught up? All of the posts are linked on the series index, here (and by clicking this picture on each post):