More weekend practice!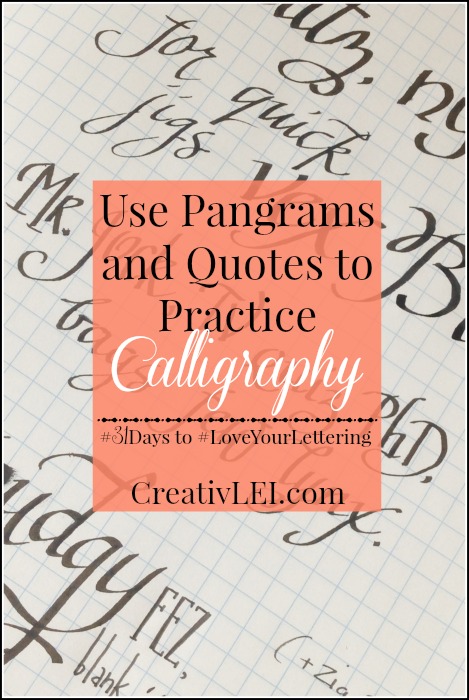 Time to put all the techniques we covered this week into practice by writing out quotes. I love using pangrams, sentences that incorporate each letter of the alphabet.
Feel free to practice using your calligraphy pens with
pangrams
, or letter a quote that incorporates lots of letters.
Here's my Pinterest board that I use to collect quotes.
Follow Lisa Walters (CreativLEI)'s board Quips and Quotes on Pinterest.
Don't forget to try adding some flourishes.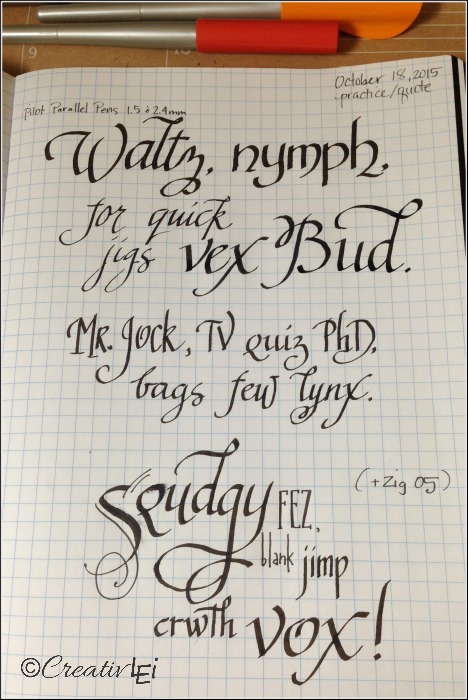 Here are the pens I used most often this week (these are affiliate links, you can read my full disclosure statement here):
The Pilot Parallel pens in 1.5 and 2.4mm
The Zig calligraphy and EK calligraphy markers (these can be found at Target at lower prices.)
Are you ready to try brush lettering this week?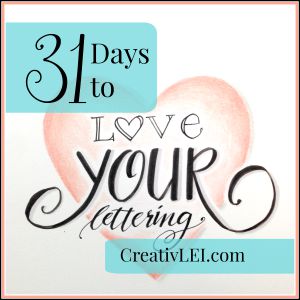 **You can find all of the previous assignments on the series index page here (or by clicking on the image above). A list of basic lettering supplies can be found in this post.**