Gift ideas that are thought-filled and meaningful to those healing from loss.
Each year since losing Miranda, I've shared with you how Mother's Day is often a very difficult day for women who are grieving. Whether their loss was recent or years ago, this holiday often brings a rawness to their grief. Ignoring loss during a day that is typically celebrated is NEVER a good idea. I want to take this time to share thoughtful gift ideas for the hurting women in your life.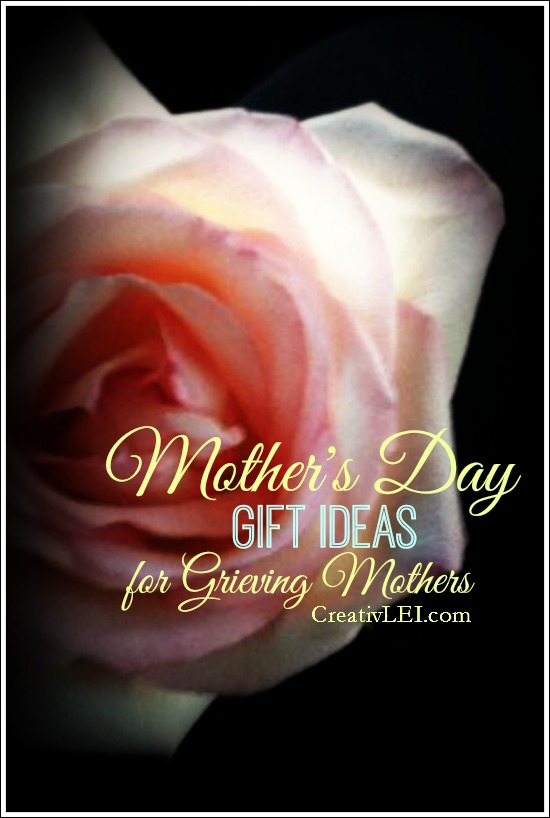 She isn't expecting a gift.
Let me preface this post by saying that a woman who is hurting on Mother's Day is not expecting a gift from you. It's quite likely that she's hoping the day passes with as little fanfare as possible, because this day just hurts. However, if you take the time to acknowledge her pain, I can assure you that you will be a great blessing. Please do not pretend that it's just a regular day, we all know that is far from the truth.
Send a card.
In a day where we're bombarded with electronic communication, there is something special about receiving a note in the mail. Old-fashioned snail mail. Sending a note or card takes time, and shows you value the person you're sending it to. A card or note is a great way to send encouragement to any woman hurting on Mother's Day, whether she is battling infertility, has lost a child, lost her own mom, suffered through miscarriage, a mom whose child has walked away from the faith, and yes, even a woman whose past includes abortion.
You don't have to be a poet or write eloquently, just jot a few words to say you know she hurts on Mother's Day.
Memorial baby loss jewelry speaks volumes.
For me, a physical reminder of Miranda was often quite comforting as a way to reconnect with the child that isn't with me day to day. I've had a few different pieces through the years and am often coming across items I think would make beautiful gifts for bereft mothers. Even if you don't see exactly what you're looking for, most artisans will work with you on a custom piece. I'm contacted the artist at Vintage Stamp Jewels to design my necklace.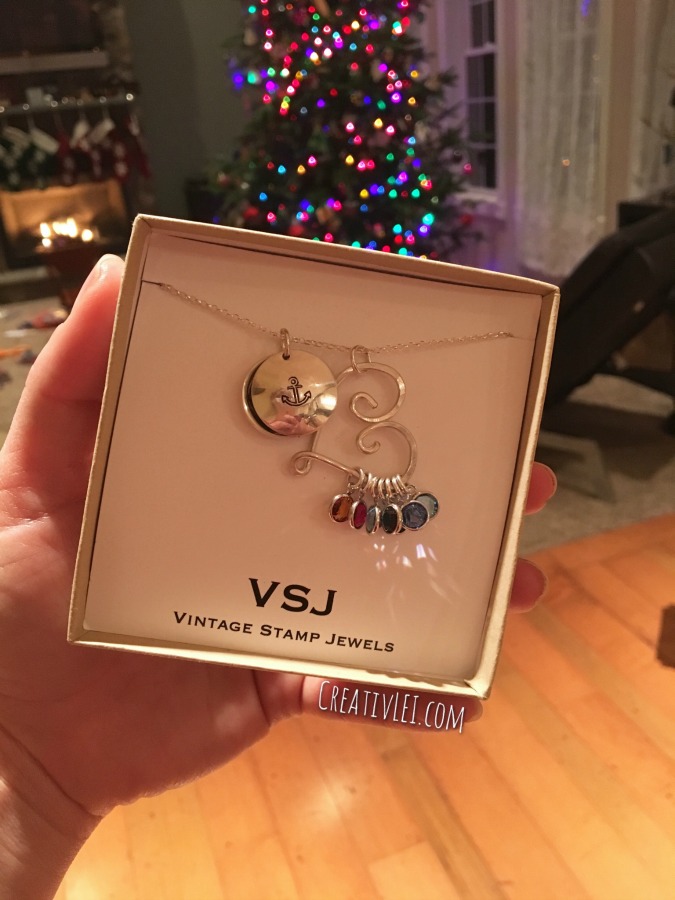 A plant for her garden or flower beds is a thoughtful reminder.
Cut flowers are tricky. They are a colorful gift, but their temporary nature could be a stinging reminder of a too short life. House plants can be bittersweet, too, especially if the recipient isn't a natural green thumb (I'm quite guilty of not sustaining house plants, much to my chagrin). However, bulbs or a small perennial bloom to plant outside can be a beautiful reminder of hope and new life. We've planted morning glories as a reminder of Miranda, and whenever they pop up (and promptly over-run the garden) it makes me smile and reminds me of her sweet face.

A journal to jot down memories or write prayers.
I've kept journals since I was a girl. Journaling evolved into blogging, but I still keep old-fashioned journals. Add a PenGems pen in the color of the birthstone of her lost child as a sweet reminder of her little one. Sometimes it's hard to find the words to vocalize how I'm feeling, but a pen and paper that are only meant for my eyes are less threatening and words flow more freely and allows for grief processing.
Invite her for a coffee date.
Instead of saying, "I'm here if you need anything," choose to actually BE there. Giving of your time is more valuable than anything you could purchase.
Nothing fancy to plan, jut connect face-to-face.
Remember it isn't about the things.
I've given you lots of suggestions for tangible gifts, but please don't mistake my intent. It isn't about these 'things' it is truly about the thought that you are putting behind them.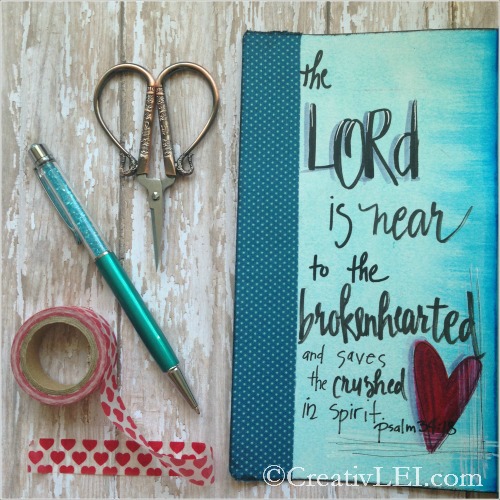 The only thing a grieving mother wants or needs from you is your acknowledgment of her loss and the rawness that a holiday can bring.
Do you have thoughtful ideas to add to this? I'd love your input in the comments!
These posts also talk about Mother's Day from the perspective of a grieving mom:
When Mother's Day isn't Happy (considering the hearts of many women who cannot celebrate)
Seeing Mother's Day in a Different Light (in the first year of grief)