We're getting back on track today in our #LoveYourLettering series after a little hiatus while I was out of town at the amazing 2:1 Conference this past weekend.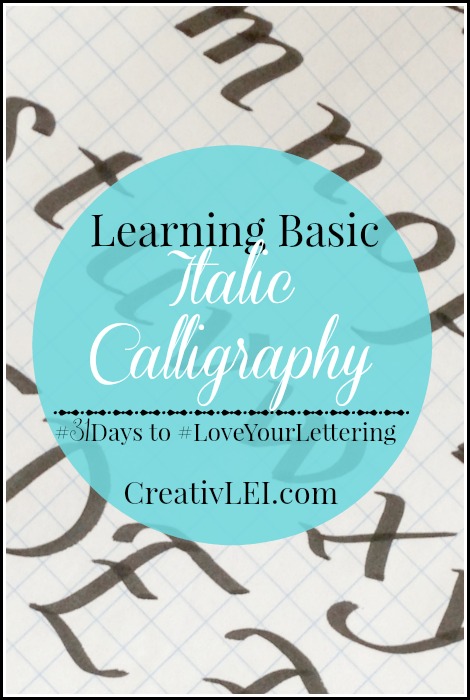 Learning how to use a broad nib pen for italic calligraphy.
Just like we practiced our print handwriting and cursive, while using a fine point pen, now we'll do similarly with a calligraphy pen.
(We participate in affiliate marketing and some links in this post may be affiliate links. The full disclosure statement can be read here.)
If you would like to download and print a slanted grid paper to practice, there are a few available on PrintablePaper.com. (I prefer the slant of the 'script' options.) You can also find pads of calligraphy paper for purchase.

You can use the checkerboard to help set the size you'll work on, if you're not using calligraphy paper. I worked my samples in my grid notebook. (You could even trace the slanted guidelines of the printable paper and then slip that between the taped together sheets as a shadow guide.)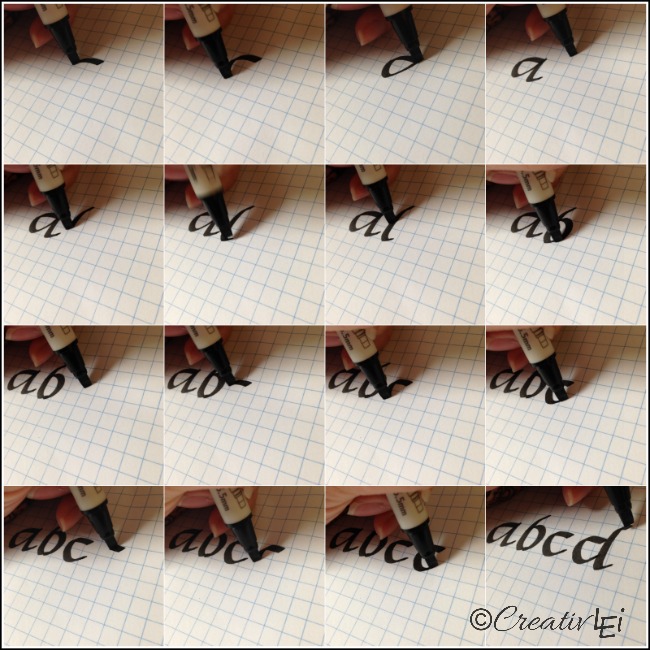 The difference between printing and this italic style, is the slant. You are still going to keep the nib (tip) of that pen at the same angle for the entire letter.
Be sure to leave enough space between lines for ascending letters and descending letters to avoid crossing each other in a way that would cause two broad lines to overlap.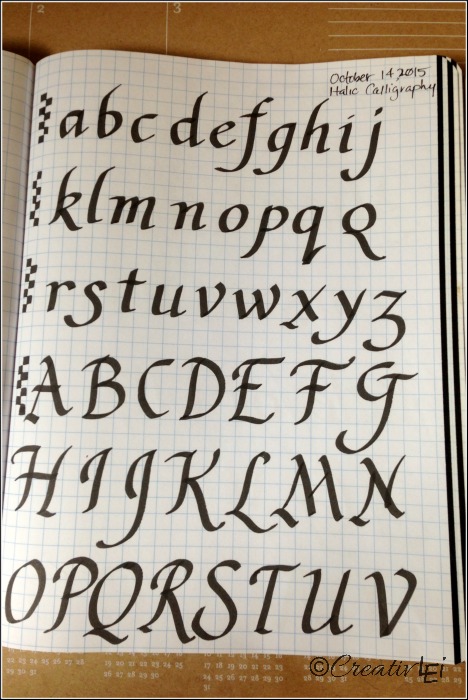 Once you feel comfortable with the basic flow of each letter, try writing a few words. This will allow you to work on letter joins, if they're appropriate. Some tails want to connect. Don't add a tail where it wouldn't come naturally.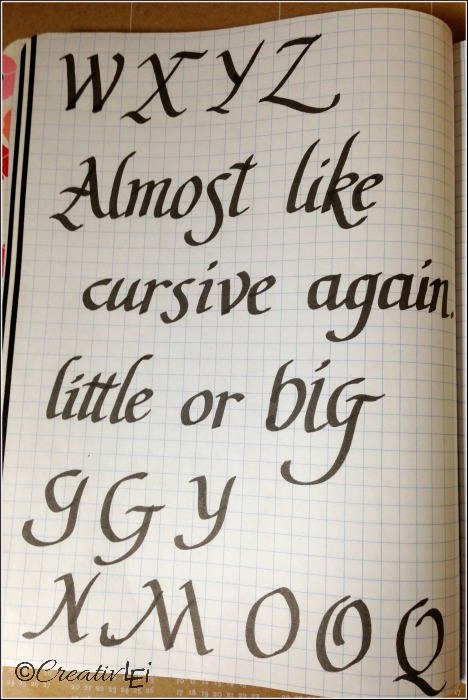 Here was our Periscope demonstration of this technique. Thanks for your excitement as we continue!
Which pen have you found to be the most comfortable for this portion of the series?

**You can find all of the previous assignments on the series index page here (or by clicking on the image above). A list of basic lettering supplies can be found in this post.**