To get creative with our lettering, first we have to understand the basics.
Yesterday we created samples of our natural handwriting. This serves two purposes, to give us a starting point to look back at, and to allow us to analyze our natural tendencies. I asked you to make your samples without over thinking or forcing your hand.
Today we get back to the very basic foundations.
All the letters are formed from similar shapes, combined in different order. We can pick out those pieces and practice them to refine our handwriting. This repetitive practice also helps to add rhythm to our penmanship.
On a new page I wrote out the alphabet down the left side. I noted which pen I was using at the top of the page. One letter in each square. Look down at each letter and you'll see straight lines, curves, diagonals, circles, hills, and valleys.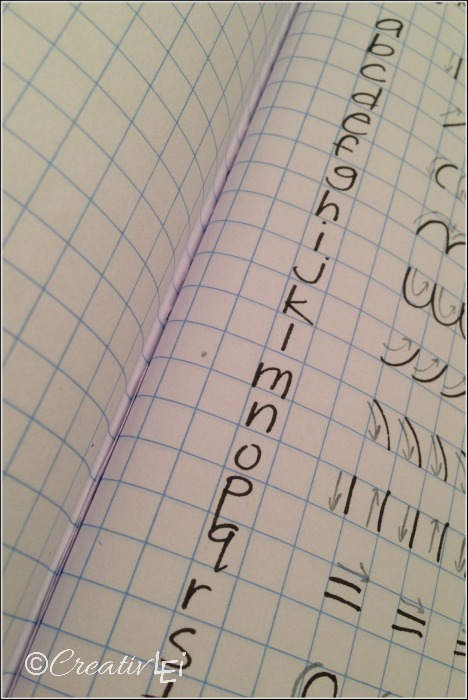 We're going to create a line of each shape or letter fragment.
It's important to notice the direction of the stroke. It doesn't show in 'regular' pen, but when we use other style pens later in the month, the direction of the stroke will matter a great deal, so lets practice it now. The proper stroke direction also helps create a fluid rhythm in you lettering.
I've included arrows in my sample for you to see which direction I was moving in.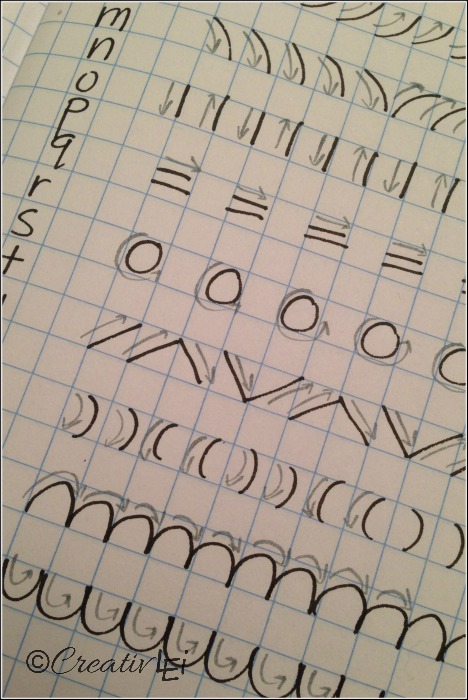 If there is a line of shapes that seems tricky, repeat that line.
Fill the page, or use two. I know this seems like very basic, almost silly practice, but drills like this will also start to give you ideas for borders and dividing lines to use in lettered pieces, later on.
Here is my demonstration of this exercise:
Don't worry if it doesn't look perfect, it's an exercise to build consistency and muscle memory.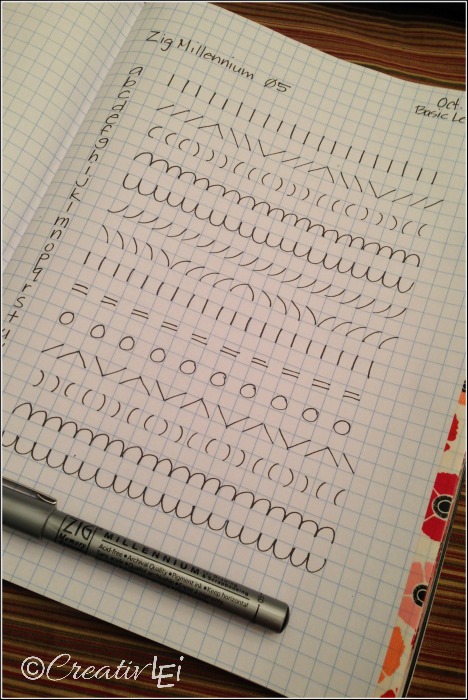 Which stroke feels the most awkward? Did repeating it help it to feel more comfortable?
You all are doing great. I've been checking out the hashtag (#loveyourlettering) and I really enjoy peeking at your work!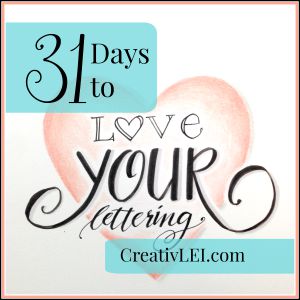 There is now a companion guide available for this portion of Love Your Lettering, if you feel more comfortable working through a printable guide: