Review and Giveaway of Journal and Doodle Through the Bible: Galatians
It's no secret that I really enjoy the Journal and Doodle method of inductive bible study. When Kari of Stone Soup for Five announced that she was finishing up her Galatians bible study and looking for launch team partners, I jumped at the opportunity to help. I received a copy of the Galatians study for free in exchange for an interview and honest feedback. Some of the resource links may be affiliate links, my full disclosure policy can be read here.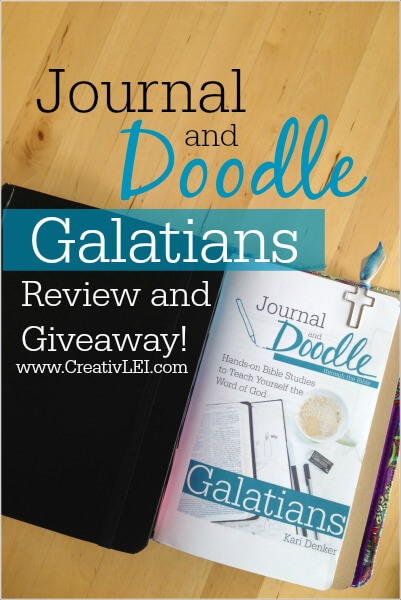 I'm still working through the study, but I wanted to put up a quick peek and review post because Kari offered me a copy of Galatians to give away to one of my readers!
Learning to find answers, more than bible highlighting.
There was a season in my life that I enjoyed sitting in the women's bible studies hosted through church. You know the kind: watch a video, fill in the blanks, and then do 5-6 days worth of lengthy homework assignments in order to be ready for the following week. As our family grew I could not keep up with it.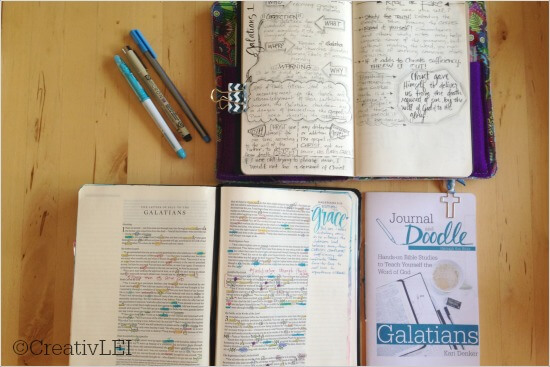 Bible study to strengthen your personal understanding of scripture.
I started craving a different way to study. I wanted to dig deep, verse by verse, but I needed gentle guidance.
Finding Kari's Legacy Bible Journals on Pinterest opened up a new door of bible study for me. I joined along as she shared her tips during the Bold Year Challenge and created her first few Journal and Doodle studies.
Digging through Galatians with the Journal and Doodle guide has been awesome.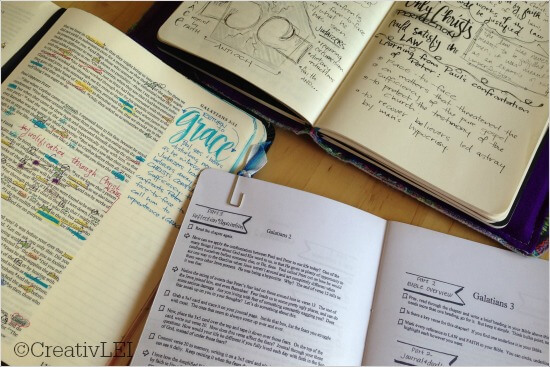 Deep study without the worry of falling behind.
The new layout of Kari's bible study is really easy to follow. She has broken the process into steps. If you don't have hours to spend studying, you won't be missing out, or fall behind. Work at your own pace to systematically dig through the Word.
Only have time to read? That's okay! Kari has instructions for reading the chapters and making small notations right in your bible margins. You can go over the chapter as many times as you desire, as you unpack the meatiness of the verses.
Study scriptures in their context.
Too often we're fed verses that are pulled from their passages and we can easily miss key points that are found in the surrounding passages. The bible is a complete book, a seamless story of redemption. Isolating verses is frustrating and doesn't help to build a fuller understanding of God's Word.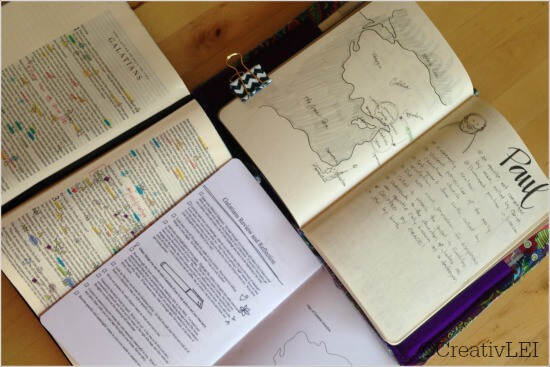 The Journal and Doodle bible study guides bring you through a complete book of the bible at a time, no hunting for proof texting. Kari does help guide your attention to related passages that help you see verses in their proper timeline and location.
Go visit Kari's blog Stone Soup for Five and get a free study when you subscribe to her email list.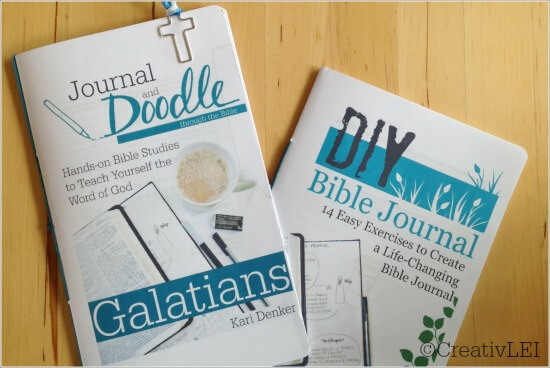 Print your copy and turn it into a booklet.
I currently use a traveler's notebook system for my bible study and sermon notes. After downloading the Journal and Doodle guide I printed it out to add to my traveler's notebook, which is similar to the Moleskine cahier size (which I use for my journaling). For my printer (it's an HP C7200) I choose the option to print on both sides and flip on the short side. You may need to check your printer's duplex printing options. After printing I just folded each sheet, stacked them in order, and creased the edge. I pierced two holes to run embroidery thread through and knotted the string. No fancy stitching. I trimmed the long and short edge to fit in my notebook. I used the EK tools 1/2″ corner rounder to finish the edges.

Are you ready to give bible journaling a try? What questions do you have?