I've been OVERWHELMED by the incredible response to my upcoming #31days to #LoveYourLettering series! You all have amazed me with your support and encouragement.
I know lots of you have already subscribed to updates and are getting your supplies ready.
I'm so excited to practice creative lettering and handwriting with you!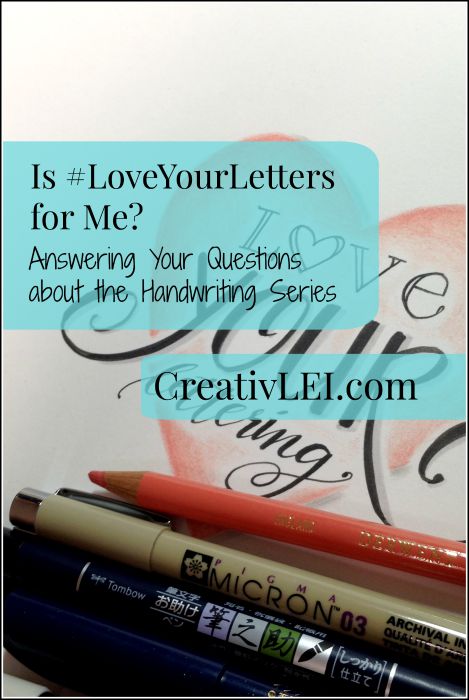 Let's answer some questions.
Do you need to already have calligraphy training?
Absolutely not! We're going to start very basic and grow from there. Even a complete 'beginner' is welcomed and encouraged to join us! My 10 year old daughter will be following along for homeschool penmanship.
Good news, I'm left-handed! I'll be able to give you lots of helpful tips for holding the pens and cleaning up smudges.
What if I'm right-handed?
Have no fear, I do know the proper way to hold the pens and pencils in my right hand, it's just not as neat. However, I have local friends that are joining this challenge with us and I'll be able to hold a few periscope sessions with my right-handed lettering fans. I can also show you samples on my chalkboard wall. I'll be scoping live from the 2 to 1 Conference in the middle of the month and have a few ladies that will be there to help me with live tips and feedback!

Do I need to buy everything on the supply list?
Absolutely NOT! I wanted to give you a good comprehensive list of the supplies I find most helpful. If you have graph paper, a pencil, a pen (any pen), and an eraser… JOIN US! The rest of the pens suggested for later in the month are great, but I'll teach you how to achieve those techniques with pencils while you learn and get more comfortable.
The #LoveYourLettering series is completely free. I am writing it as part of the #31Days challenge, as a motivator for me to write and share more consistently on my blog. This is also a pilot for me. Depending on how it goes, I may be able to offer more in-depth instruction in the future.
What if I'm not an artistic person?
Please don't let that keep you from trying. I really intend to start at the foundations and build from there. Want to know a little secret about creative lettering? It's just as much skill as it is art, which means you can learn it even if it isn't your natural bent!
At the root of everything we chat about this month, we'll be talking about our personal handwriting and getting more confident in using our penmanship.
Do I need to be on Periscope?
If you want to be part of the live chats, you'll need to be on the Periscope app. All the tips and assignments will be here on the blog.  You won't miss anything. You can always ask for help here in the comments or on the Facebook page.
Still have questions? Ask away!
You can ask questions in the comments, or hop over to the FB page.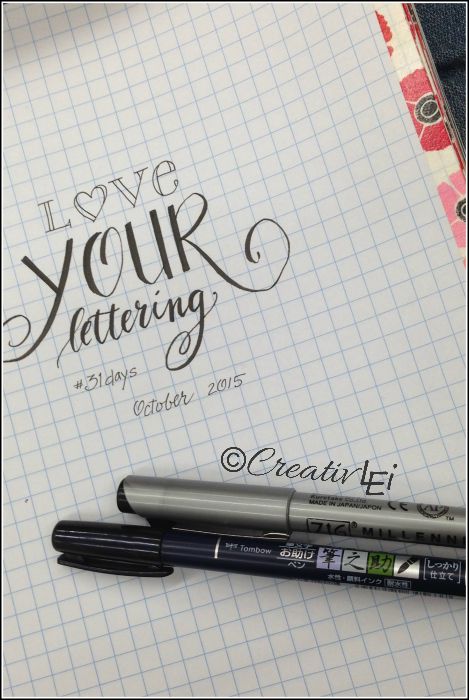 Here's a printable title page for you.
(The link will be emailed to you and you'll be updated anytime new free printables are available.)
I'm looking forward to our month together. Hop over to the FB page and tell us what you're looking forward to learning!