Throughout our month together you've seen me sample and demonstrate lots of different pens and pencils. I'm willing to give most lettering pens and notebooks a chance to see how well they serve my #pensnob and #paperaddict requirements (and my left-handed needs). Before we began the #LoveYourLettering series I listed some of the tools I recommended to use through the month, now I'll expound on it with more items that for your lettering fun!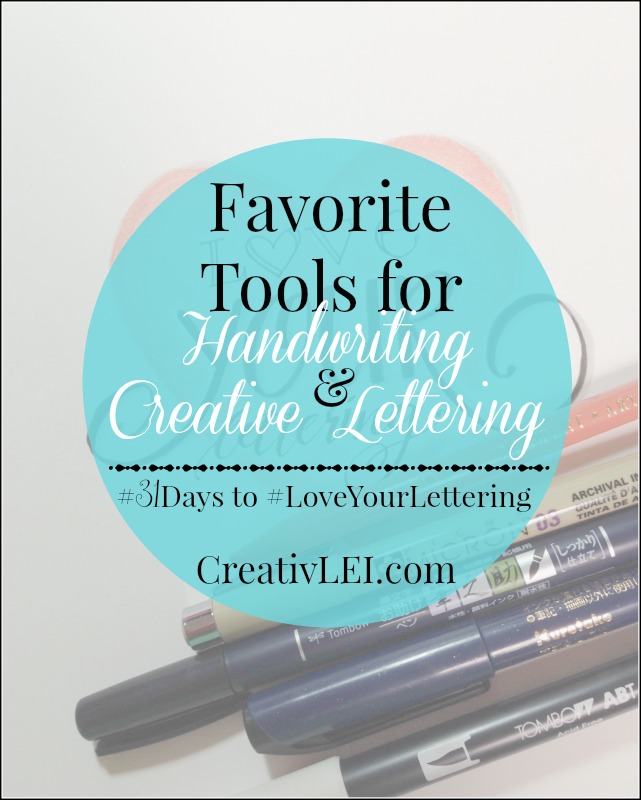 Here are some of my very favorite supplies for hand lettering.
**This post contains affiliate links, feel free to read my full disclosure policy for more information.
Picking favorite tools and papers is HARD! It's like asking me to pick a favorite child, while they're all standing in front of my with maple bacon donuts from Duck Donuts (because how could I pick when they're all that angelic)… Anyway, back to reality. It seriously is hard to pick favorites, but here are lists of the things I reach for most often.
The pens I keep in my purse.
By now it's no secret that Tombow pens are must-haves, for me! The three you'll find in my purse are the hard and soft tip Fudenosuke pens. They're reliable brush pens that allow me to get great variation in the weight of lines in my lettering and their tips aren't easily damaged with my heavy use. I also carry the AirPress pen. Yes, it is 'just' a ballpoint pen… but it is so amazingly smooth to write with that I find myself using it for creative lettering in my planner! The clear barrel AirPress is on my wishlist, I found my white barrel pen at Walmart.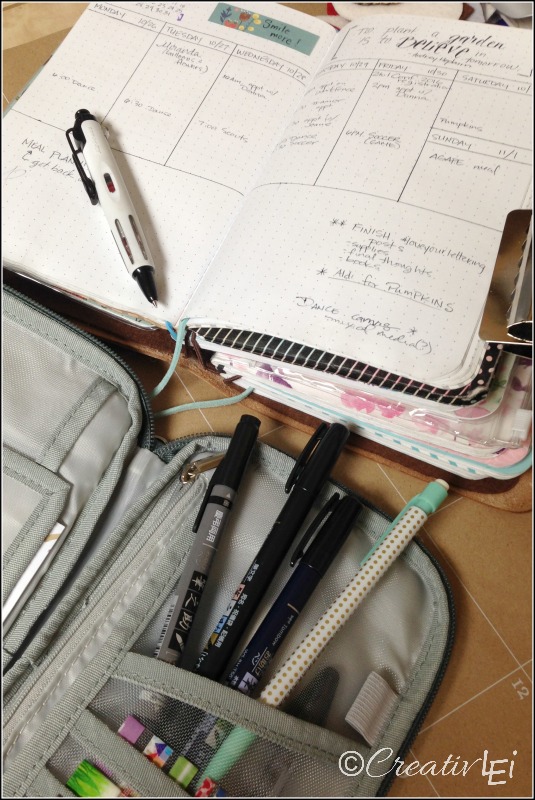 (Small disclaimer: Yes, if you follow me on Periscope you've seen that recently Tombow sent me a surprise box of supplies…but if you've followed me for a while you know that I was already using and loving these items and their awesome gift has no bearing on my recommendation. I'm more concerned with giving you HONEST feedback on products I use and love, than I am with receiving gifts.)
Moleskine books are my favorite notebooks!
I keep a generous stack of various Moleskines in my desk. I use the Cahier collection in my traveler's notebooks. The blank journal is perfect for my sermon notes and bible studies. I use the squared grid for planning. Sometimes I use the ruled journals for conference notes.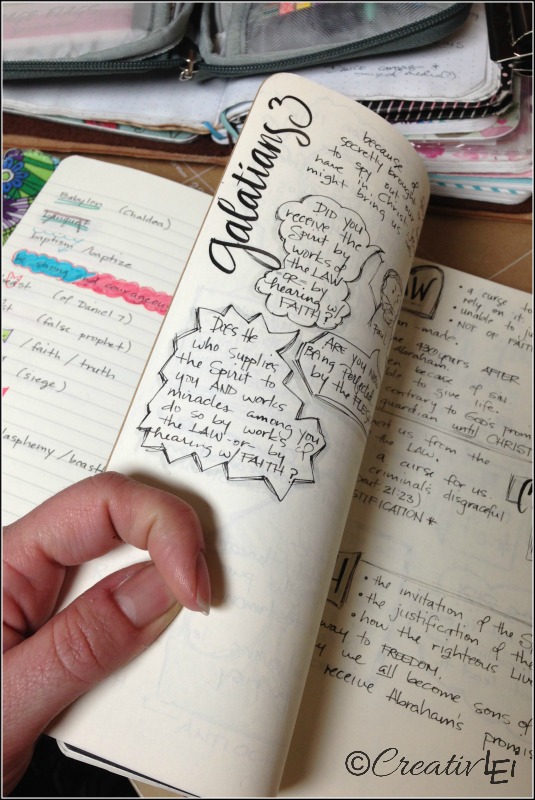 I also use a Moleskine Art Journal. The pages are thicker than their regular notebooks, but still very smooth, and can handle a bit of marker, ink, or paint. There are also watercolor notebooks, but I haven't used them (yet).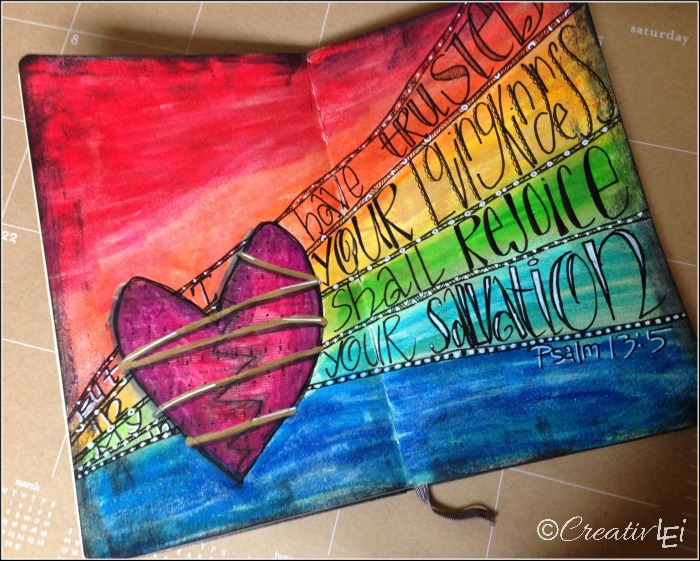 My favorite paper for creative lettering.
When I create calligraphy and creative lettering pieces I most often use smooth bristol board (choose smooth, not vellum texture). I find that the Strathmore pads serve me well for most of my projects. Watch for sales at local craft stores and stock up during buy one, get one free sales. Purchase the larger size pads and cut down for the specific projects you work on.
A few more pens that I have tried and use often.
If you've seen many of my scopes, you realize that I really do have a ton of pens. Since I'm left-handed, I'm on a perpetual search for quality tools that work well for a lefty, especially since I don't position my hand as typically recommended.
White pens!
Good white pens are hard to find. For a fine tip, I've had the best results with the Uni-ball Signo pen. It is gel ink, so I'm not in love with it. Gel ink sometimes skips for me because I 'push' the pen with my left hand. However, it is a nice bright white, so I make it work! Another white pen I use often is the Pitt pen from Faber Castell. It is a really smooth bright white. If you can find the Sharpie Poster Paint pens (water-based), they are a good alternative, too.
I keep a page in my sketchbook for sampling white pens.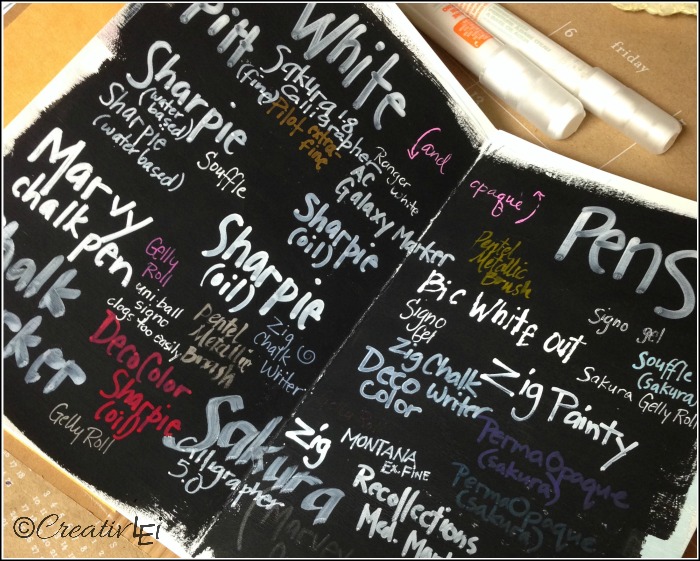 More brush pens…
I love my Fudenosuke pens, but they are water-based. For some projects I need a pigment-based ink, for those I've been using the Pigma Professional brush pen set from Sakura. They are different than the Micron brushes. The fine is similar to the Fudenosuke that I love. The medium and bold are similar to the Tombow Dual Brush, which give a much broader stroke. The Pentel Fude Sign pen is also a nice flexible nib, but is also water-based. I also use the Pilot Futayaku pen, which is pigment ink.
I also use the metallic brush pens from Kuretake. These are great for word art that pops. They work very well on dark paper, too.
Calligraphy pens that are easy to use:
While I have been trained to use proper calligraphy nibs and barrels, I find that as a lefty they are not always smooth and require me to shift the orientation of my paper. It doesn't seem like a big deal, but when I'm mixing styles I don't want to move my paper around and run the risk of smearing my work. My preferred calligraphy pen is currently the Parallel pen from Pilot. I do have all four nib sizes, which gives me flexibility to work in a wide range of point sizes.
Markers are a good alternative when beginning to learn how to use a flat nib pen, but keep in mind that your hairlines will not be as thin as they would with a metal nib. The calligraphy markers I use most often are
Kuretake(ZIG)
and
EK Tools
. I am learning to love the
Pigma Calligrapher
pens. They have a firm nib, which I like, but need to learn how to use best.
Other tools you should have on-hand for better lettering:
When I absolutely have to work precisely, I use a transparent grid ruler and lettering guide to create guidelines in pencil.
My Mono Sand eraser is my new best friend (I use the combo sand/rubber eraser most often) for cleaning up smudge marks without having to start my whole piece over. And the Tombow Mono Twin pen, which is oil-based and won't smudge with wet media (and it writes on washi tape!).
A template for curves is great for word art that is combining multiple styles.
A handy case to carry your most used tools. I used acetone to remove the screen-printing that was on this one to add my logo with fabric paint. It fits well into my purse.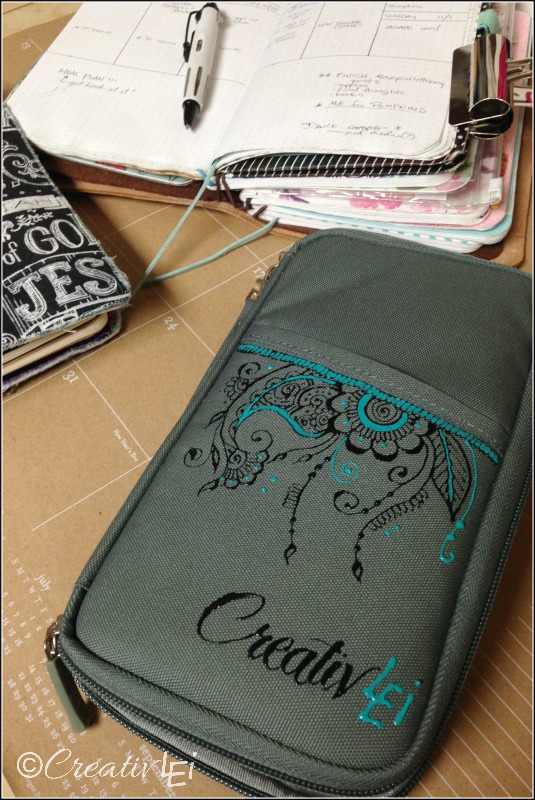 We could go on, but this was a pretty good start. What other types of supplies are you looking for?
I can also answer other questions you may have about pens and other lettering tools that might not be on this list.
Are you ready to make your own wishlist now?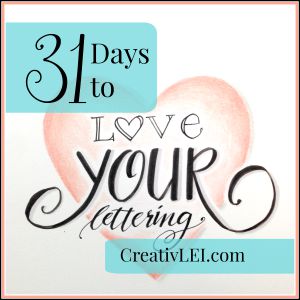 **You can find all of the previous assignments on the series index page here (or by clicking on the image above). A list of basic lettering supplies can be found in this post.**
Don't miss out on updates from the blog or news of upcoming series, subscribe now.