Now we're getting into the real fun you all have been waiting for. We're taking what we learned about proper penmanship and launching into stylized and creative lettering.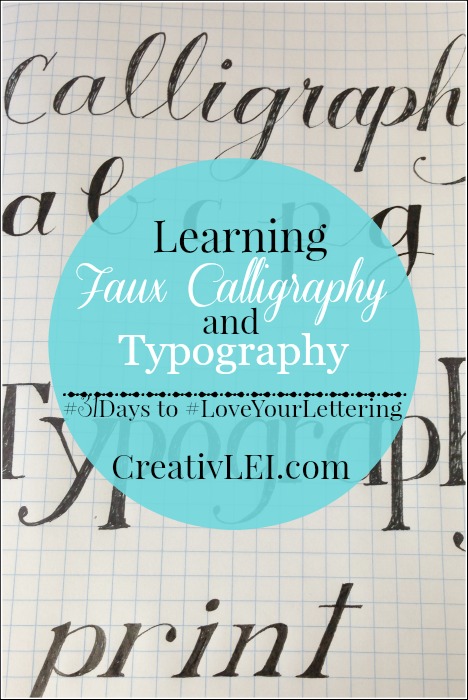 Creating faux calligraphy from your own handwriting.
This post will have a lot of photos since I hope to capture the different steps of this technique. On our Periscope chat tonight we'll review this process further.
Choose your favorite pen or pencil to get started.
I began with cursive, since my natural hand is usually more cursive than print. You can start with either one, the main technique is the same.
Draw out your word or alphabet with nice, even and open letters. I'm working big so that it will photograph clearly, feel free to work at a point size that is more comfortable for your hand.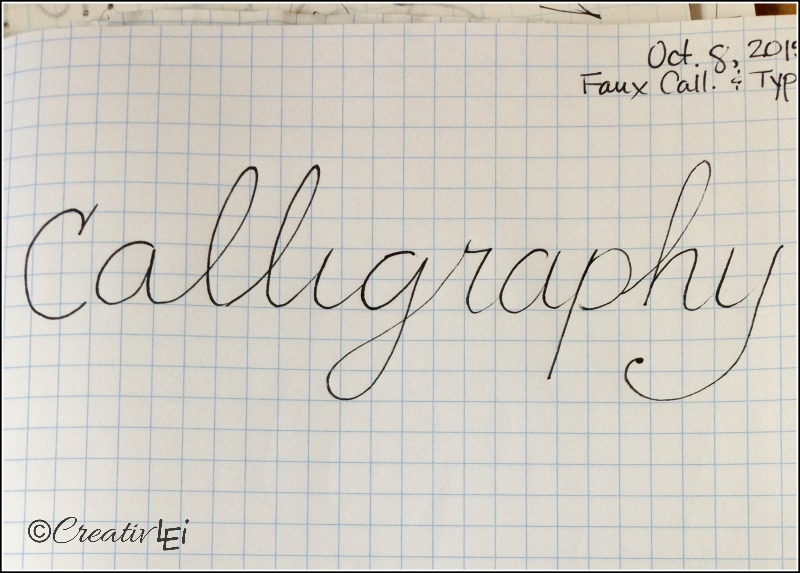 After your word is written, go back and add a second line to your vertical lines. This adds weight to the down strokes. You'll leave the up strokes as hairlines.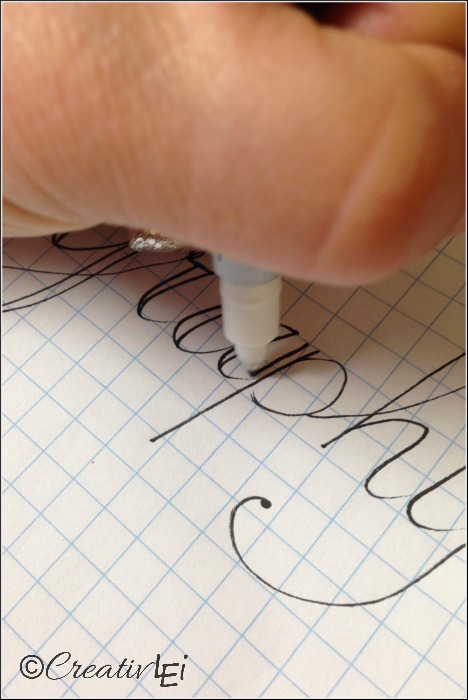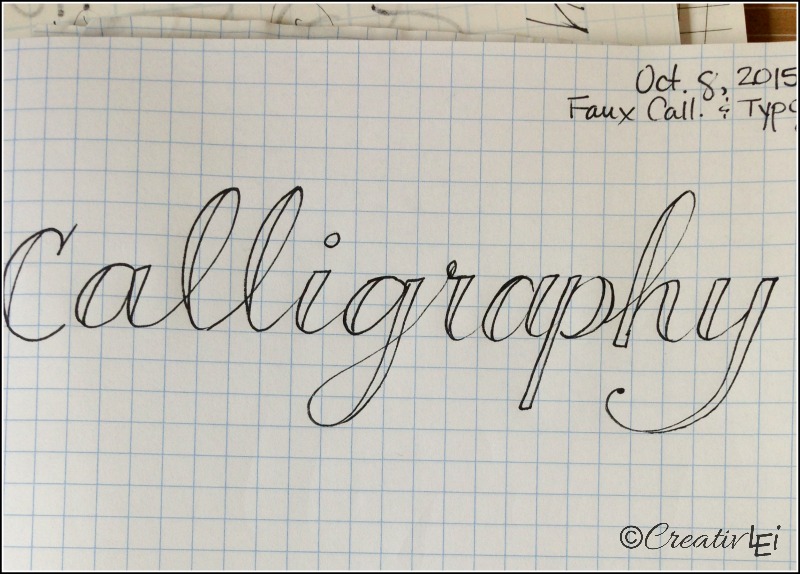 Sometimes it takes me a couple passes to get the width I'm after, don't worry if you need to do the same.
Then go back and fill in that weighted line.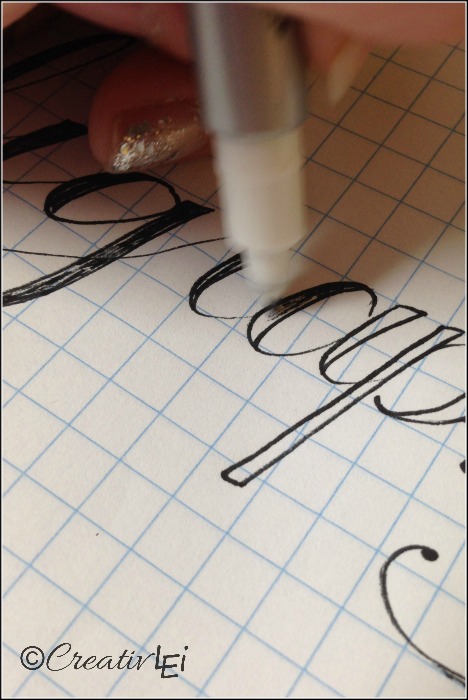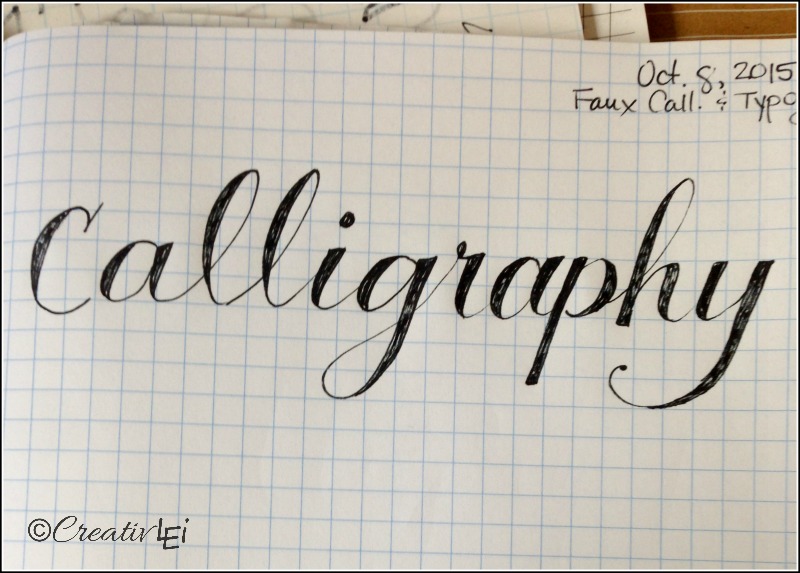 Sounds easy, right? Hang with me…
Once you've done this technique a number of times, it does get much easier. I practice this method a lot on my scribble pads. This is the notepad I used when updating the design of my blog. I had to doodle out the look I was thinking of before I could form it digitally, using this faux calligraphy technique.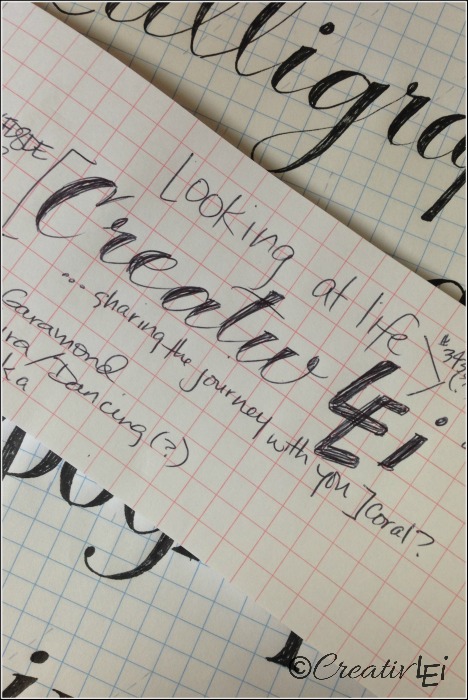 You can use this technique for print-style typography. Draw out your word (or practice letters).
Then go back and add a second line to weight the vertical strokes.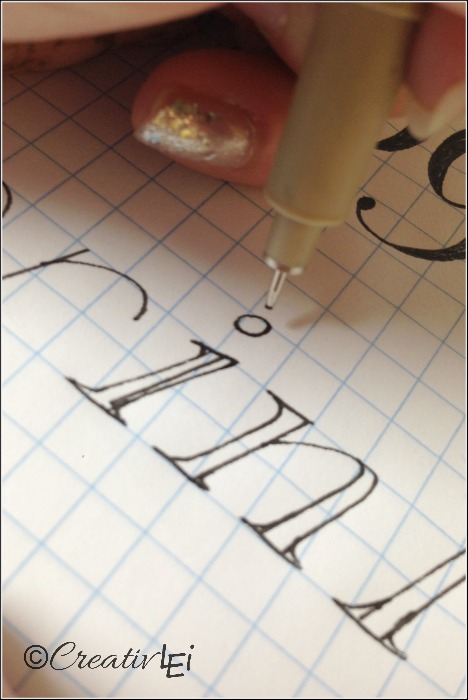 I usually add feet (serifs) to the print letters, but you could leave them off.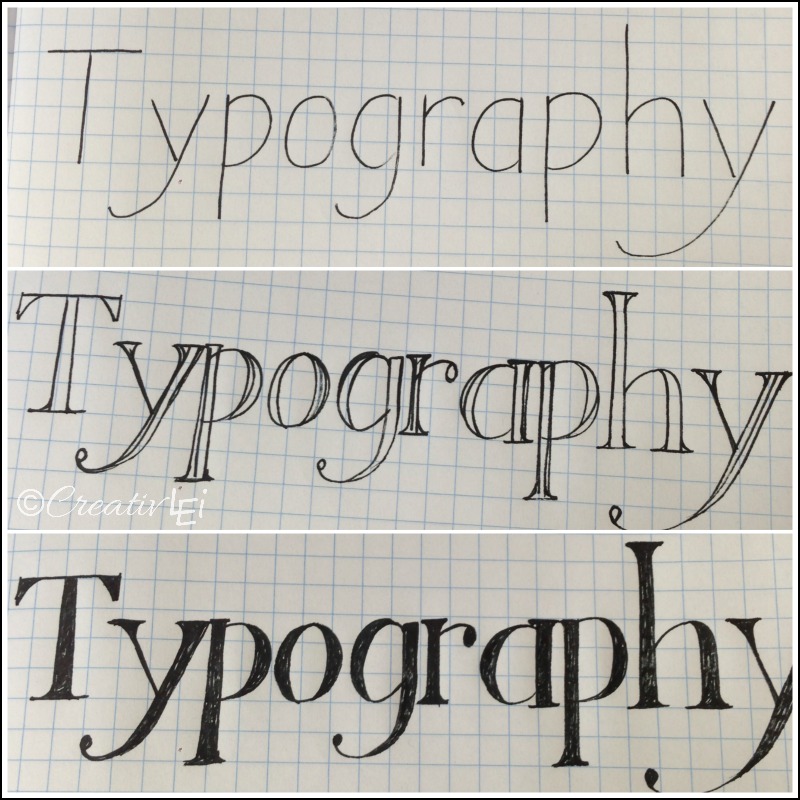 The look and style will vary depending on your handwriting. If you have more of a natural slant(slope) the overall look will change, but the technique is the same.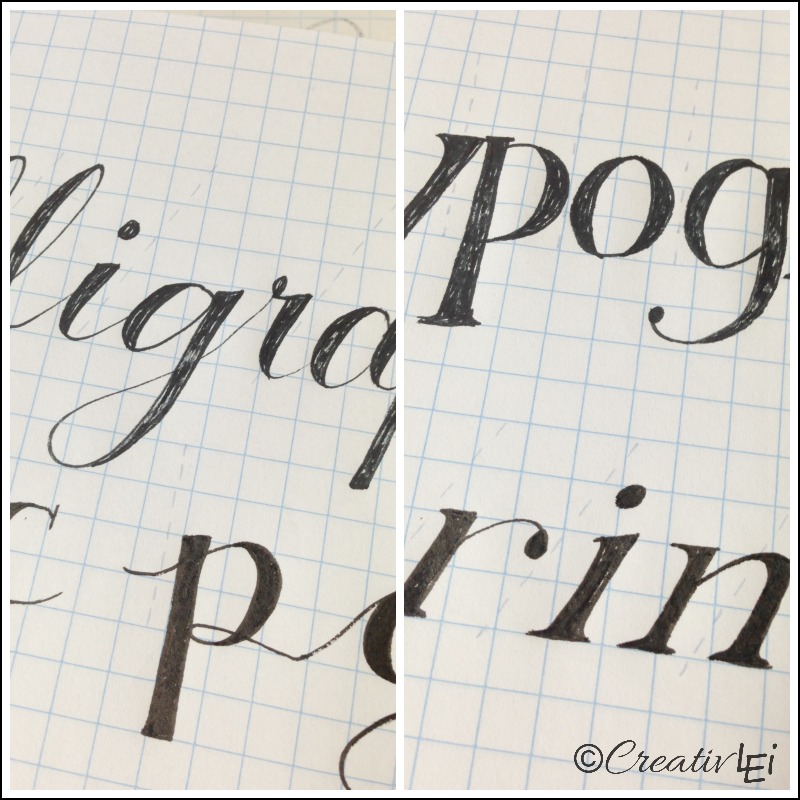 Have you tried this technique before?
You'll be looking for ways to use this often, it's a really fun technique that opens up possibilities for lots of fun creative lettering.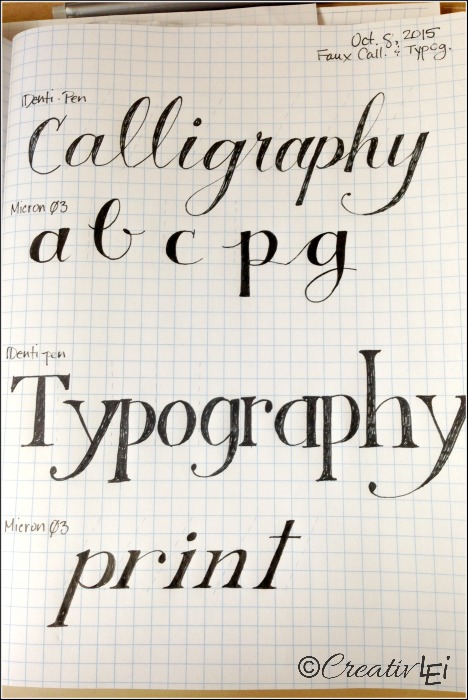 Here's a video demonstration of the faux calligraphy technique: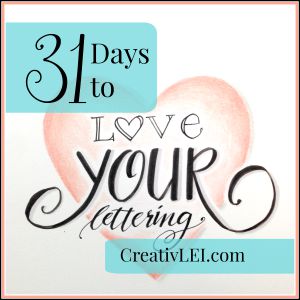 **I've gotten some questions regarding paper for practicing. I usually stick with graph paper, quad ruled, or a dot grid, but for those who would like to work on the slant of your writing, these are some practice pads to check out for consideration(these are affiliate links, if you'd like to read my full disclosure statement you can find it here):
Companion guides are now available for this section of LYL1!