Join me in October for #31Days to Love Your Lettering!
I'm gearing up for another October attempting to answer the challenge to #write31days. You've seen me attempt it before… and I've never fully completed it. This year I have a little more built in accountability because I'm using these 31 days for YOU!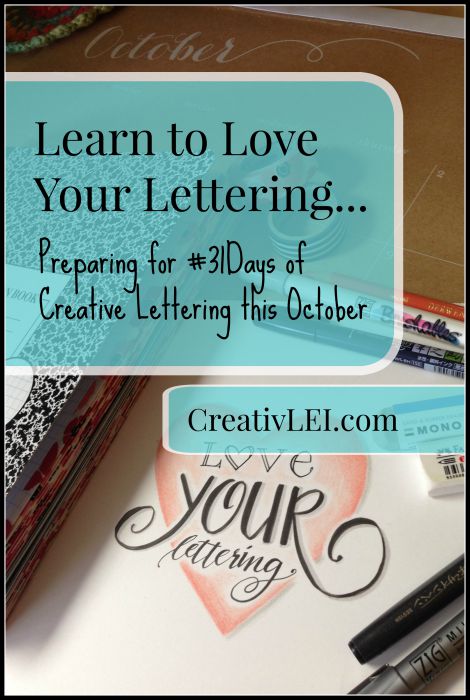 Many have asked me about my hand-lettering and calligraphy.
Let's dedicate October to improving our penmanship.
I use lettering in everything, from decorating envelopes to my journaling bible, and many of you want to learn how to do creative lettering or improve your handwriting.  Yup, totally old school!
Short lessons and Periscope sessions!
I know you don't have lots of free time to devote. So each day the lesson or tip will be short so that you can complete it in 10-15 minutes, if that's all you have. I'll be broadcasting some of the lessons on Periscope so that you can ask your questions directly! Photo tutorials are great, but LIVE instruction is even better. Weekends will be for finding inspiration and practicing what we've covered during the week.

What do you need to start lettering?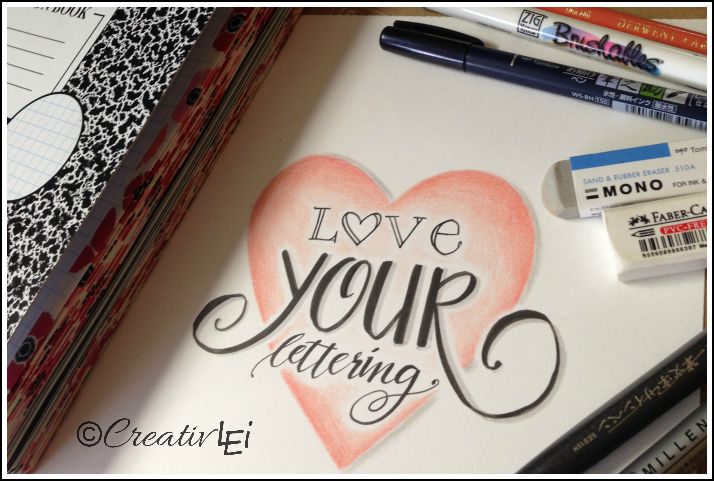 I'm trying to keep the supply list budget-friendly, because I want you to participate! You'll only need a few things, some of which you probably already have! Many of these links are affiliate links, they're to help you see what I'll be using, please don't feel obligated to purchase these exact items. You can probably find most of these items locally and I'll list possible locations to try, but if you have Amazon Prime, ordering online might be the easiest. (Read my full disclosure statement for more info on my participation in affiliate marketing.)
A quad rule composition book – This is by far my favorite type of notebook for practicing. The grid is really helpful for spacing and layout. I like the Tops brand because it doesn't have any info printed on the inside of the cover. But if you can't find that, any quad ruled composition book will work (Staples, Walmart, and Target often carry them).
Washi tape– I used 2 rolls of Scotch Expressions Washi tape, to tape together 2 sheets for each page to prevent bleed-through. (I'll be explaining that fully on October 1!) Just a warning, if you've never bought washi tape… they have a way of building into a collection. There are TONS of cute designs!
Fine Tip Art Pens (black)– My two favorite brands are Zig and Sakura. You can buy them individually at most craft stores, but a set can be purchased inexpensively and the variety of sizes will be helpful.
Soft lead pencils– A #2 (HB) pencil is okay for this series, but a 'B' pencil is softer and will erase a little easier. I usually use a 4B for marking out layout and for lettering practice. You can buy a couple different lead pencils individually at Michaels, Joann, or Hobby Lobby.
A kneaded eraser and a plastic eraser– These two erasers serve different purposes, you'll want both. (The third eraser in this set is a gum eraser, it's good, but not the one I grab most often.)
A sand eraser– I recently added this to my supplies and I LOVE it! It is perfect for cleaning up rogue marks and lefty smudges! (This is totally optional, it might not be very useful in the composition book, but once you start to letter on Bristol paper you will want this!)
Black Calligraphy Marker– I love the duo tip calligraphy markers, the Staedtler marker was the first one I used back in junior high! The Zig works well and has a fine and broad nib. Sakura's Calligrapher set is another option, the nibs are nylon instead of felt.
Brush Pen(s)– I LOVE my Tombow brush pens. If you are brand new to modern calligraphy, you'll want to try these. We'll be talking all things brush lettering starting October 19! I was recently able to find a Pentel Sign Pen at Michaels, that is another good, inexpensive option.
Watercolor set– contrary to what you think I'm going to say, a cheap set works great. My two faves are from Yoobi (Check your local Target, it should be less than $2 in-store!) and Prang. The multi-color set from the craft store was much too chalky for my preference (having more colors isn't necessarily better).
Colored pencils– I have Prismacolor pencils and they are wonderful (and worth the investment if you want to wait for a sale or coupon), but if you just want colored pencils that will work well and give you a little color flexibility, the Crayola colored pencils are a good alternative.
Water brush(s)– I have a few different ones. You really only need one or two, I'd recommend a small and medium.
Glaze pen– When we talk about the resist technique, these are the pens I'll be using.
I think that's everything. Well, maybe not everything, but definitely a good start for some awesome creative lettering!


Questions about anything on the supply list? Ask here and I'll do a scope showing you each item!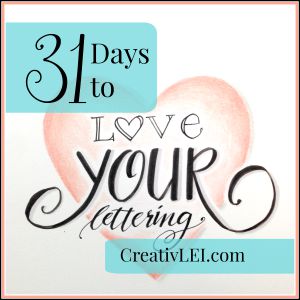 Subscribe to receive updates!