Let's begin to love our lettering and improve our penmanship!
I am so excited to begin this journey with you. Not sure what I'm talking about? Be sure to check out the prequel posts for this series: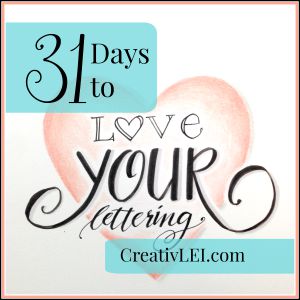 #Write31Days is about getting into a habit of consistency. If you've known me for any length of time, you know that consistency is my greatest challenge. I'm great at ideas, really good at starting things, excellent at building passion… not so good at the complete follow-through.
Some of the links in this post are affiliate links. My full disclosure statement can be read here.
This month is about building habits.
For you all, I want to show you that with just a little bit of time each day, you can build your lettering skills and learn to #LoveYourLettering. Grow your confidence to hand-write daily! For me, this month is about finishing something I start and consistently posting on the blog (which in the past has been feast or famine).
Let's get started!
Now, some of you who are already lettering fans might be chomping at the bit to dive right into intense exercises. This month is not going to be like that. In order to complete this month successfully, I'm going to break it up into very manageable pieces and start by laying a simple foundation. This series can certainly be considered an introductory course. Each new assignment should only take you 10-15 minutes. I wanted this instruction to be comfortable for everyone to try!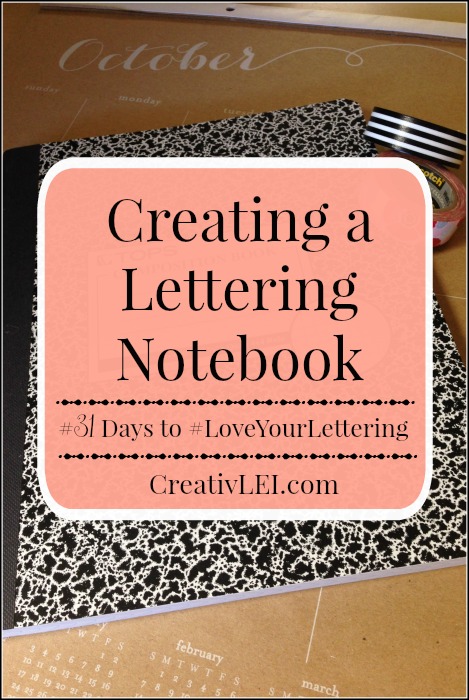 Putting together your practice notebook.
I'm using a quad-ruled composition book. I'm a lefty, I LOVE composition books. If you prefer to use a binder, I'll still recommend using graph paper. The grid will help you with spacing and orientation for all of the styles we'll be playing with this month.
To prevent bleed-through when using markers, I suggest using washi tape to adhere two sheets for each page. In 2012 while taking the online Letter Love class from Joanne Sharpe, I followed her technique and used a glue stick and brayer to glue two sheets together. Her idea is brilliant to prevent bleed through, since there's not much getting through two sheets of paper and a layer of glue! For me, this took longer and I was prone to getting bubbles and creases, which are not fun. Using the washi tape also leaves us the possibility for creating pockets pages to store clippings or print outs we'll use as inspiration.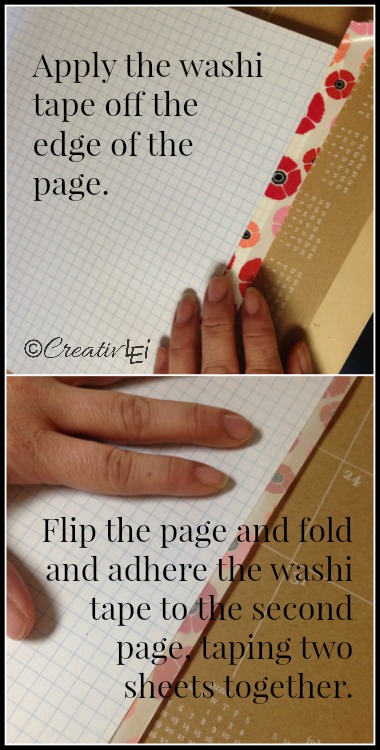 Here's the Periscope broadcast where I put together my notebook. This will show you how I taped the pages together.
Create a title page.
If you're not yet comfortable writing out a decorative title page, leave it blank until the end of this series, or print out the one I created (at the bottom of the post).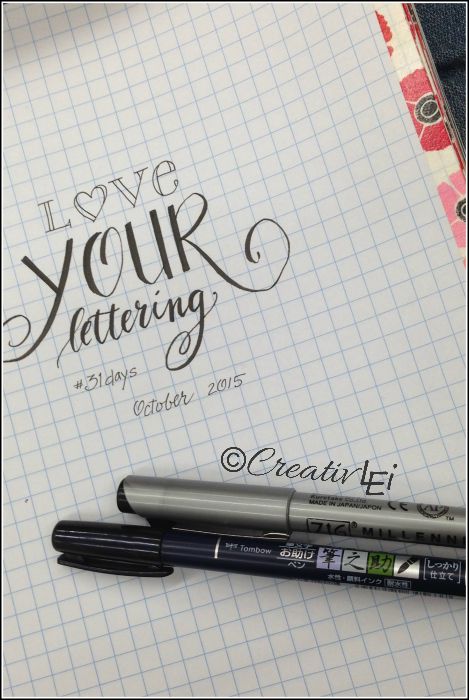 I didn't leave any pages for a table of contents, but you can if you'd like.
Start an affirmation page.
Maybe it seems silly, but you need to give yourself permission to enjoy this process. Free yourself from the expectation of perfection and mastery. This month isn't about walking away making letters that look like mine, it's about learning the foundations of penmanship and building our skills and confidence to grow our own handwriting style.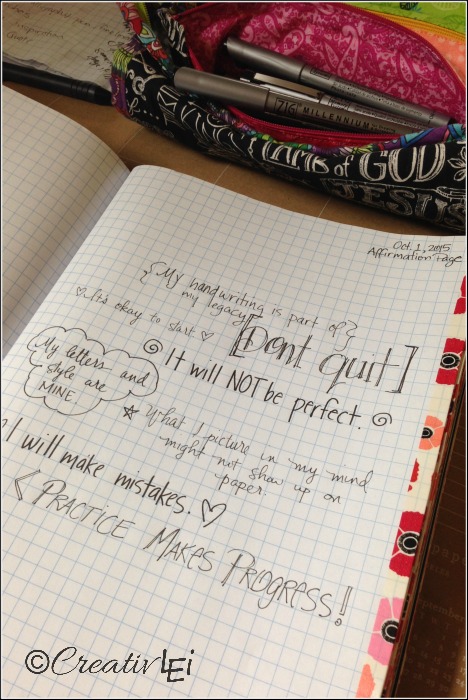 On my affirmation page I started writing phrases that I need to remind myself of when I'm creating lettering pieces. There's room for me to add to this throughout the month if I start to get in a rut, or add doodles when I need to warm up my hands.
I'm still learning!
Just in case you're already feeling overwhelmed or think you can't do this… I don't always make perfect lettering pieces. This is what my desk looked like while I tried to create the logo for this series. I knew in my mind's eye how I wanted it to look, but getting that on to the paper took a LOT of tries. Keep at it, commit to try each day. It will be worth it.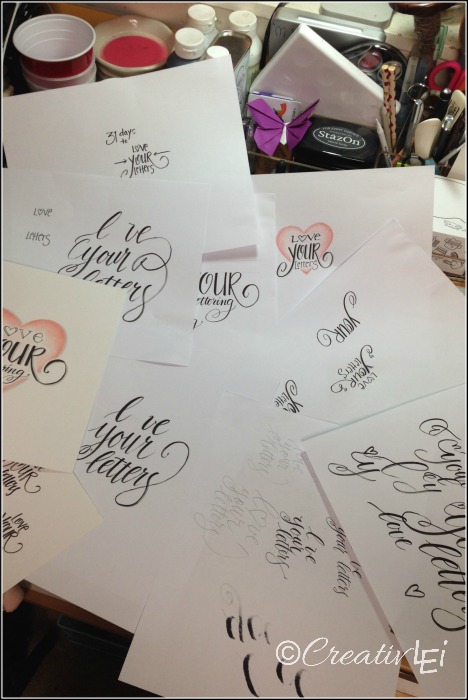 Let's recap today's assignments-
Washi tape your notebook pages (functional and pretty).
Add your title page (or leave it blank if you want to wait until the end of the month).
Start your affirmation page.
Have fun! Here's the Periscope recap of today's assignment.