I know you're looking for today's assignment, but we've had a lot of people join us over the past couple of days and they want to catch-up. Plus, the post I had scheduled for yesterday didn't go live in time for your daily morning email and I was out at my brother's wedding all day yesterday, so I couldn't respond to all of your messages. I'm sorry to keep you all waiting.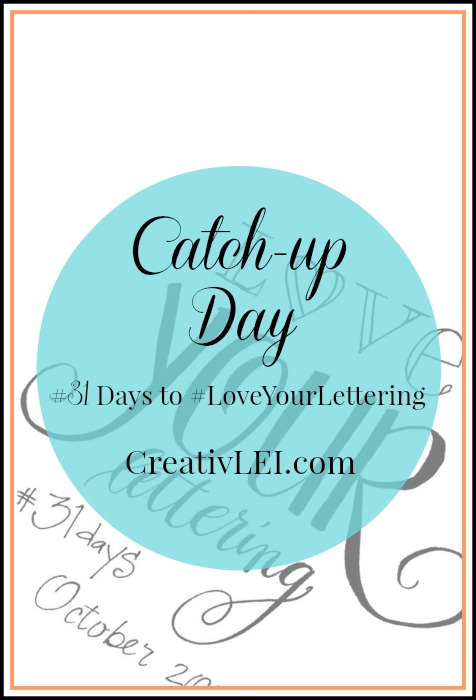 As I mentioned in the series intro, it's my intention to give you the weekends to catch-up and look for inspiration.
I know we've just begun, but today is a great day to browse the hashtag (#LoveYourLettering) and see how everyone is digging in to the challenge. I've loved reading different posts of why women are joining with us. You all are really a blessing to me. I'm excited to continue this series with you.
One of the advantages of connecting with you here as well as Periscope is that I can listen to your feedback and make small changes to our schedule to stay focused where we need to.
Tomorrow, we'll be back on schedule with morning emails and a Periscope broadcast at night.
Thanks again for giving me some of your time each day. I love hearing from you!
Our Periscope chat-