Now that you've practiced controlling the pressure while writing, let's try the same exercises with a brush pen!

Practice basic strokes with a brush pen.
You'll be using the fragments that make up all of the letters. This gives you a chance to practice consistency of the hairline upstrokes and the weighted downstrokes.
Arches that start from the base line and go over.
Valleys that start with a hairline and loop backward.
Zigzags with a hairline up and a weighted line down.
Mixing the 'bumps' and 'valleys' in a line.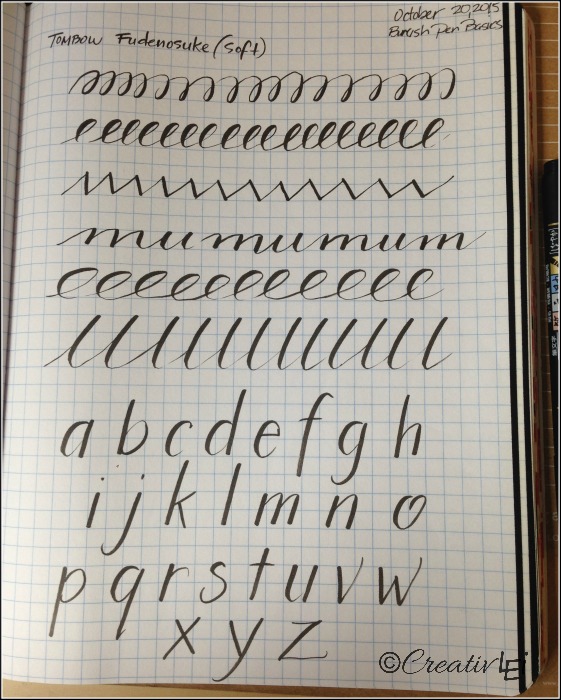 Once you start to gain control over the pressure on the brush pen, try writing out the alphabet. Well focus on print and script tomorrow, but this is just a quick pressure check.
Are you having fun? Or is this stressing you out?
I know it's a little tricky to get the hang of the pressure. Go back and warm up with a pencil to see if that helps.
A companion guide is now available for this section of LoveYOUR Lettering click on the image: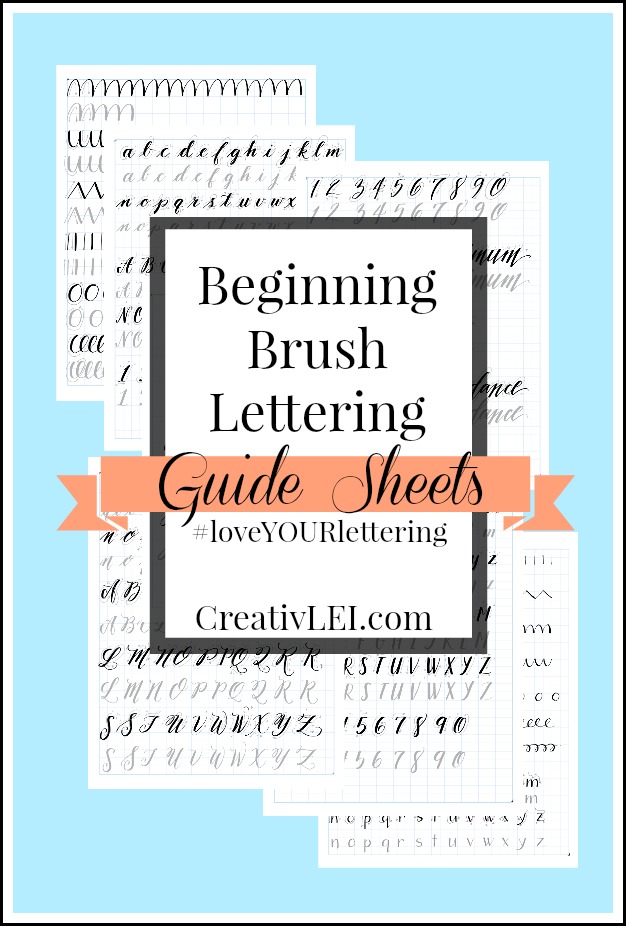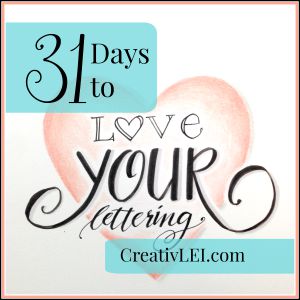 **You can find all of the previous assignments on the series index page here (or by clicking on the image above). A list of basic lettering supplies can be found in this post.**