Everywhere I turn lately, I'm finding coloring books marketed to adults.
It's not surprising. There are very few of us who are not entranced during the methodical process of coloring, regardless of the book! Coloring is calming and a great way to de-stress in the middle of a crazy day or wind down in the evening.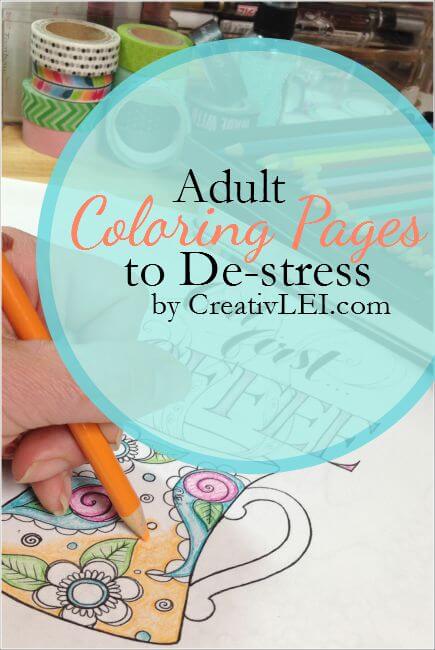 I'm an artist and there is barely a scrap of paper that passes me that doesn't get adorned with doodles.
Over the past couple of years I've shared lots of pictures of my doodles and lettering through Instagram and Facebook. For the past few months I've started compiling quotes, verses, and quips that I could doodle and letter into printable pages for you!
I'm sharing a sample of FREE adult coloring pages.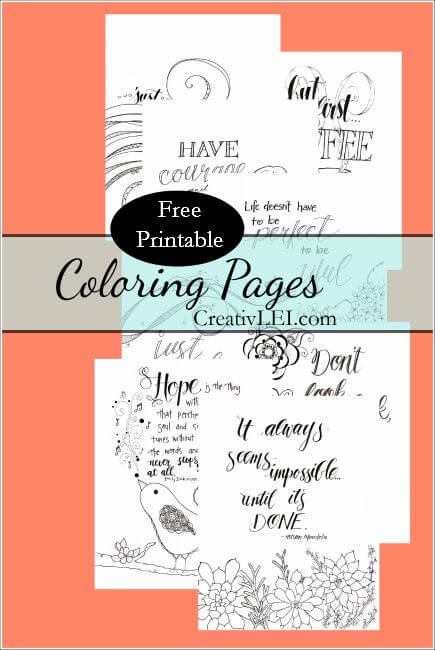 To print full page images, download this file.
If you'd like these coloring pages formatted for printing as a booklet (great for creating a traveler's notebook insert), use this version. There are pages left intentionally blank to avoid bleed-through if using markers.
(Registering for these downloads will not cost you anything. Entering your email will allow for an encrypted link for this download to be sent to you, with the option of receiving my email updates/newsletter.)

This is just the beginning!
I'd love to expand this idea, with your help. What are some of your favorite quotes or verses?
Use colored pencils like vibrant markers!
A replay of a past Periscope broadcast tutorial for coloring pencils:

Looking for more coloring books and supplies?
Here are some products I recommend (these are affiliate links for Amazon, you can read my full disclosure statement for more information):
Be sure to tag me (@CreativLEI) when you share the pages you color across Instagram or Facebook!
I can't wait to see how you personalize these pages. Do you enjoy coloring?
This post is linked on the Friday Favorites Link Up Party at The Diary of a Real Housewife.