Ready to bend the handwriting rules a little further to create whimsical lettering?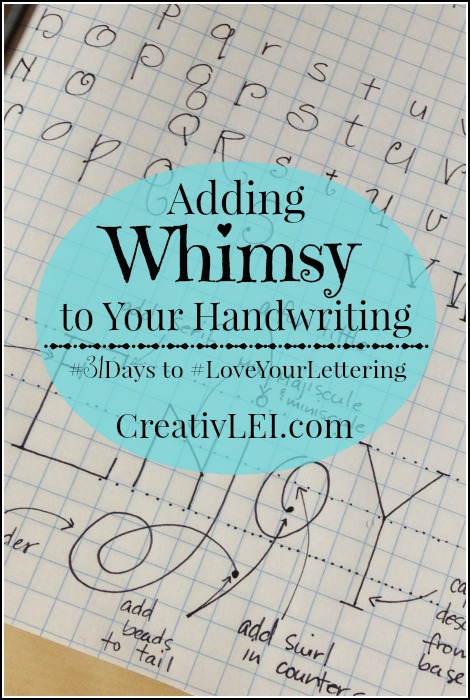 You all did great with altering your letter styles yesterday, with simple changes to the bowls or slant of the letters.
Today we'll add a touch of whimsy.
This is just one more small step towards creative lettering.
My favorite are swirls/curls. They make the letters and words dance
I also like to add serifs to some letters, or mix italic and basic print.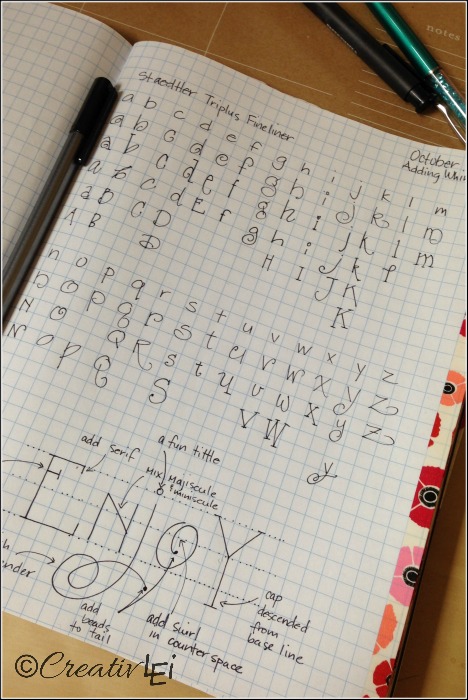 Allowing the cap height and ascenders to stagger over or just under the cap line, keeps it interesting.
I often add beads (or dots) to the tails of letters, also known as finials or terminals.
Mixing uppercase (majuscule) and lowercase (minuscule) looks random, but actually is methodical and can be done without effecting the readability.
You want to create rhythm, not confusion.
Here are some ways to add whimsy to your handwriting: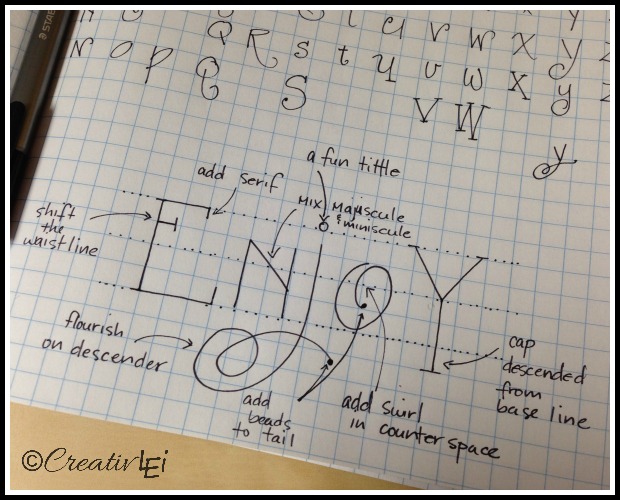 Some letters lend themselves to lots of opportunities for little additions.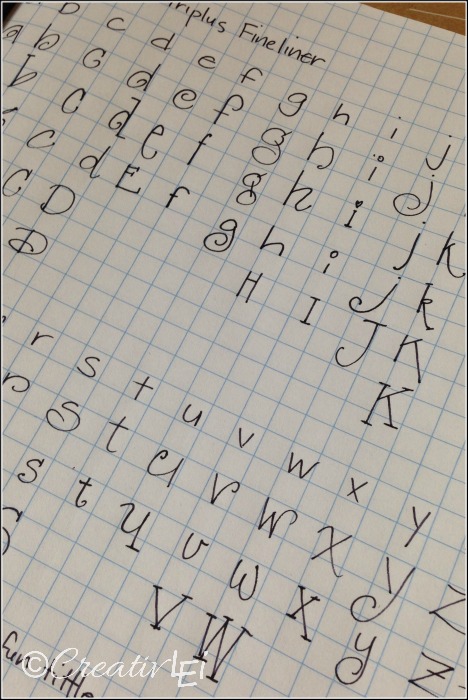 Others have less variations.
Fill a page or two playing with different styles of print and/or italic letters.
Try a couple of words mixing features.
Don't worry if the words don't look like they do in your mind's eye, this assignment is about experimenting.
Here is my video demonstration for this section: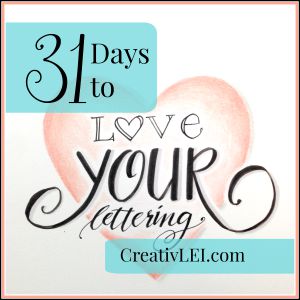 If you're just stumbling upon this series, welcome! Here is the introduction where recommended supplies are listed. They aren't all necessary to start, but if you love lettering, these will be very helpful additions.
An optional companion guide is now available for this portion of the Love Your Lettering series: