On October 15th each year there is a wave of light to remember babies gone too soon.

At 7PM, around the globe, candles are lit to honor tiny lives lost. For many years our culture has shrouded death and grief as things we do not speak of, especially miscarriage and infant loss. Many generations have asked parents to grieve in silence, the Wave of Light seeks to shatter the silence and bring light into the depths of grief.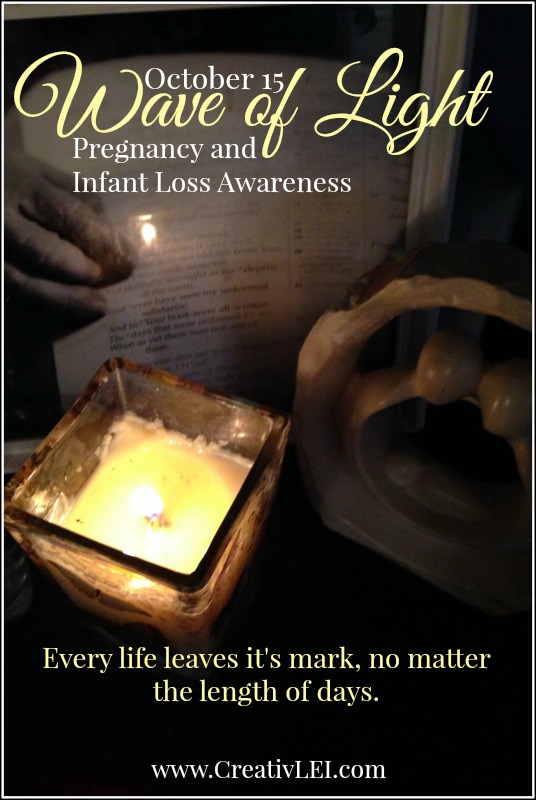 [pinit]
 I light my candle to honor my daughter,
Miranda
. To honor the
precious one
I will not know until Heaven. To honor the siblings I'll meet in Eternity. To honor the sweet blessings lost by my friends and family members. To honor the babies
lost by choice
, and I pray for those mothers who grieve both loss and regret, you are not alone and your grief is valid.
My heart is grateful for a merciful God who can restore all brokenness.
Every life has value.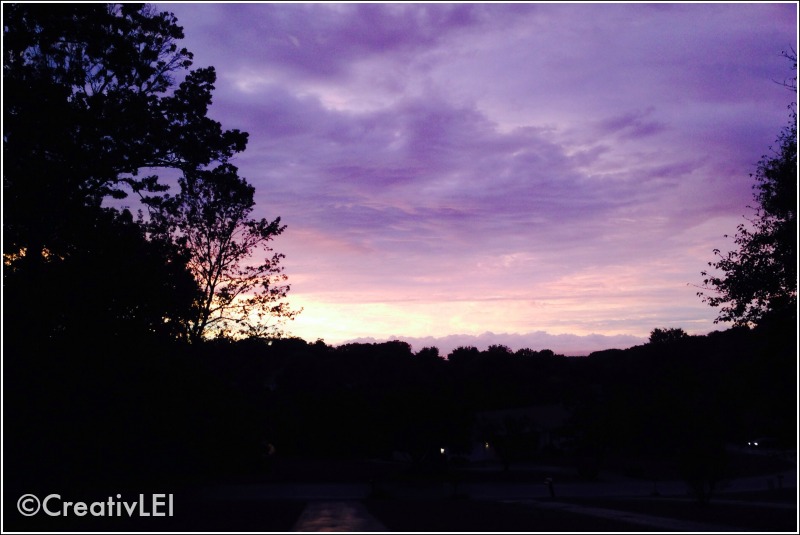 The sunset on October 15, 2014. Beautifully reflecting the colors of Pregnancy and Infant Loss Awareness.
Please join the Wave of Light.