One of the things I've really enjoyed about following Trim Healthy Mama (THM) has been the freedom to prepare real foods, including many of my usual dishes. The difference is that now I just look at the composure and pairing of those dishes a little more carefully. Keeping my fats and carbohydrates appropriately aligned.
Easy Chicken Cacciatore, a one-pot meal!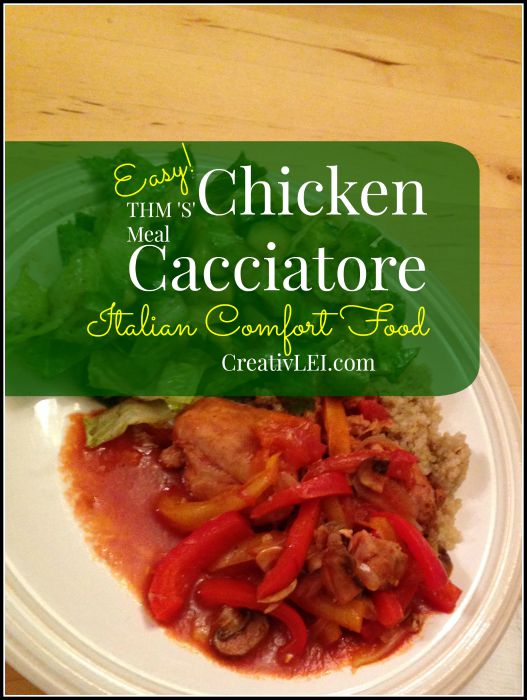 During winter I like to prepare soups and easy, one-pot meals as often as I can. This easy Chicken Cacciatore is a simple dish that doubles well to serve many. I prefer using dark meat (legs and thighs), but bone-in chicken breasts could certainly be substituted. If you use chicken breasts I do recommend cutting them in half prior to browning.
Collect your ingredients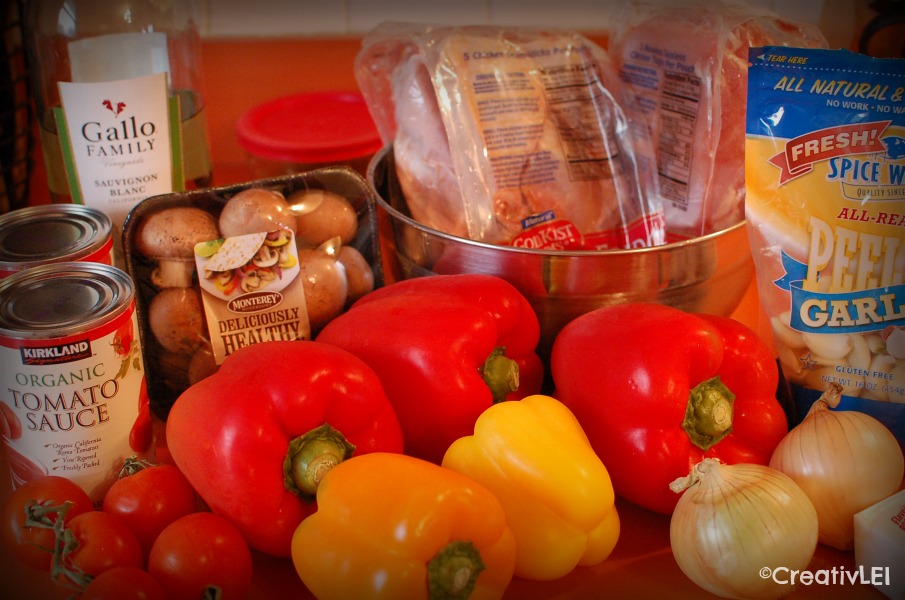 Prepare all your veggies. I sliced the peppers, onion, garlic, and mushrooms. I quartered the tomatoes.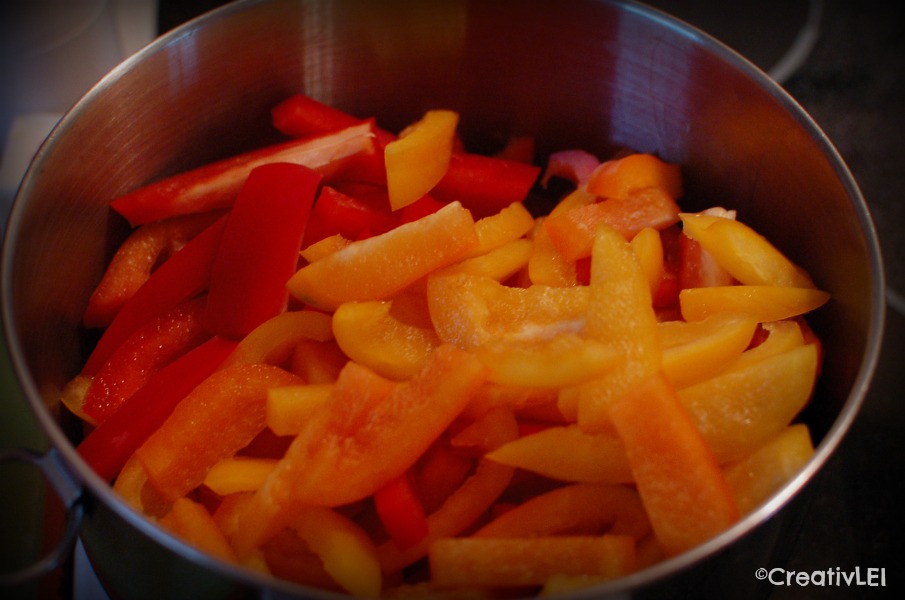 Pat the chicken dry and season with salt and pepper. Sear/brown in your pot.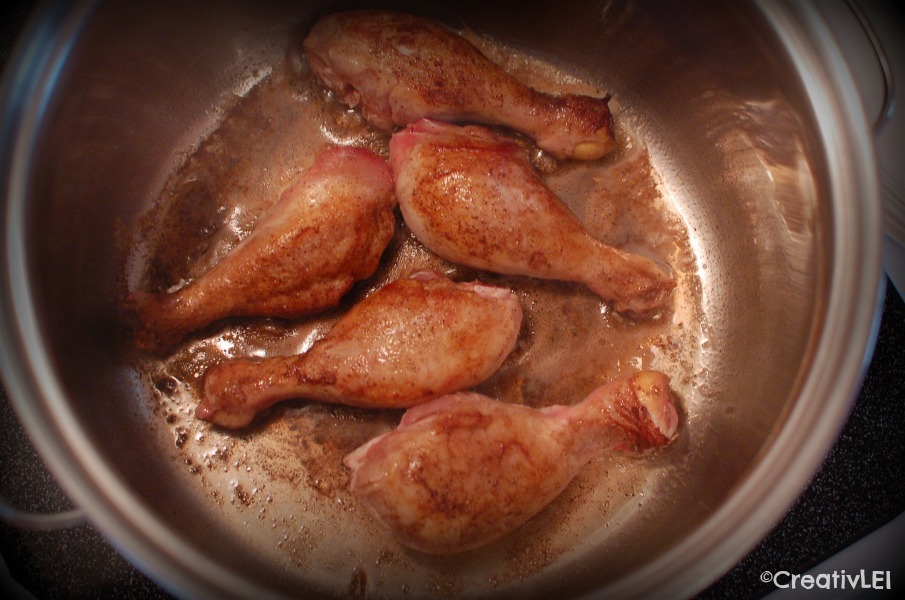 You can deglaze the pan with dry white or red wine (or chicken stock), around 1/3-1/2 cup is all you need. Use a wooden spoon to scrape the browned bits from the bottom of the pan. Allow the alcohol to cook out (5 minutes or so) and the liquid to reduce a bit.
Add all the vegetables to the pot and cook down for three minutes, until they start to soften.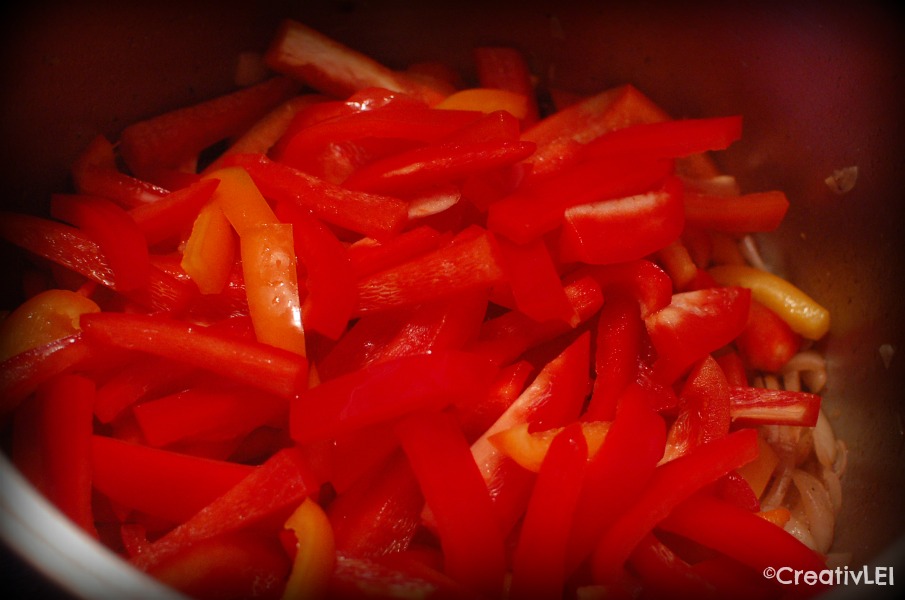 Return the chicken to the pot and add the tomato sauce.
Stir well, cover, and place in the oven to bake for 2 hours.
Remove cover, stir and adjust seasoning. Cook for 30 more minutes, uncovered.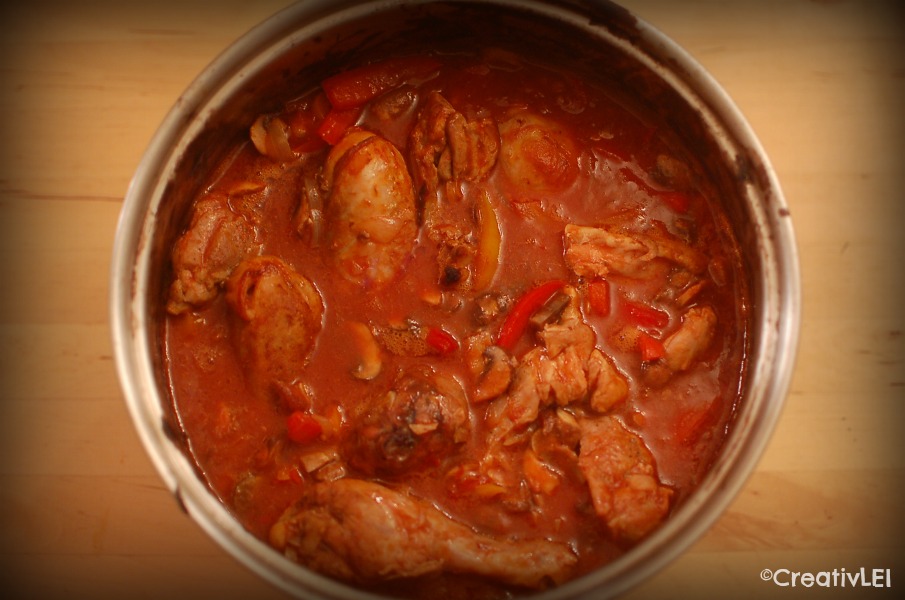 My version of Cacciatore is an S meal for those following THM. If you or your family members are not trying to lose weight, this pairs well with brown rice or quinoa and sourdough bread for a delicious crossover. If you currently have a goal of weight-loss, I'd recommend pairing with roasted cauliflower, cauli-rice or zucchini noodles seasoned with garlic and grated cheese (Pecorino-Romano is my favorite).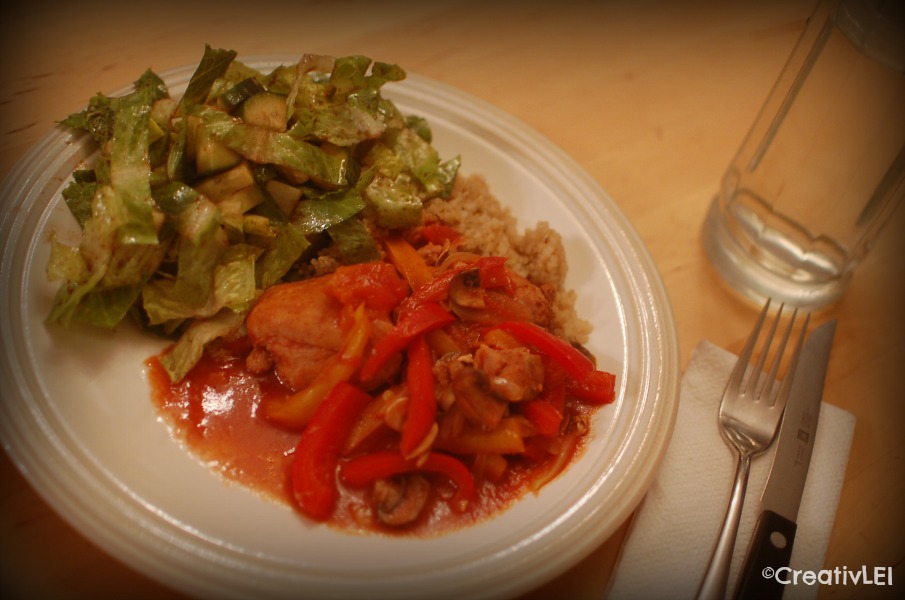 What is your favorite cold-weather dish?
Chicken Cacciatore (THM S Meal)
Author:
Lisa Walters @CreativLEI
Prep time:
Cook time:
Total time:
Cacciatore means hunter's style. This is a hearty, rustic dish that is a comforting one-pot meal.
Ingredients
chicken thighs
chicken legs
4-5 bell peppers
4 small tomatoes (or one can of diced tomatoes)
8oz mushrooms
2 (15oz) cans of tomato sauce (if using diced tomatoes, you will only need one can of sauce)
2 small onions
6-8 cloves of garlic
4 Tbsp butter
white or red wine
salt
pepper
Instructions
Preheat oven to 300*
Prepare vegetables: Slice onion, garlic, peppers, and mushrooms. Quarter the tomatoes.
Pat the chicken pieces dry and season liberally with salt and pepper.
Melt 2Tbsp of butter in a large pot or dutch oven. Sear chicken pieces. Do not layer the pieces in the pot, you're searing not cooking at this point. Once browned remove and place on a plate. Continue until all pieces are browned.
Add the remaining 2Tbsp of butter to the pot. Add the onion and garlic, cook until they begin to get translucent, around a minute or two. Pour in ½c of wine to deglaze the pot. Scrape the bottom of the pot with a wooden spoon to remove any seared bits of chicken. Add in all of the veggies, season with salt and pepper, and cook for 3-5 minutes until everything has a chance to start softening. Add back in the chicken and any juices that have collected. Pour in the tomato sauce (and diced tomatoes, if using). Add around ½ can of water. Stir well and cover.
Place into the oven and cook for around 2 hours.
Remove from oven, uncover and stir. Check seasoning. Adjust to taste. Leave the cover off and place back in the oven to cook for 30 minutes more.
Serve and enjoy!