Our family is part of an independent church, outside of Orthodox traditions. As we grow our family through the faith journey, each tradition and ritual is examined and tested for whether it is relevant to our household, and which to leave in our past as part of our individual family histories. The first Christmas after losing Miranda, Vince and I sought to create new traditions for the holiday season in hopes of giving ourselves a productive distraction from grief and preparing our hearts for the Christmas season.
We began celebrating Advent and started to use a Jesse Tree.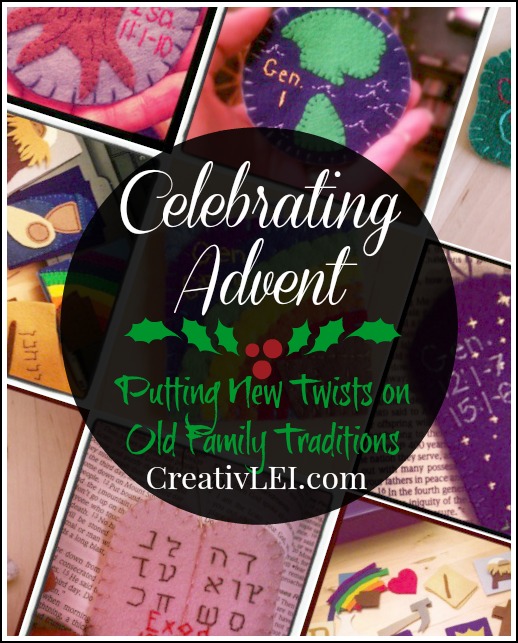 This blog post may contain affiliate links, as explained in my disclosure statement.
I began by scouring Pinterest for Advent ideas. There is no lack of abundance there!
Follow Lisa's board Advent: Preparing for Christmas on Pinterest.
We also looked at the Advent suggestions from The Family Man. He makes some great (easy) recommendations for family night Advent celebrations. We put together our Advent wreath.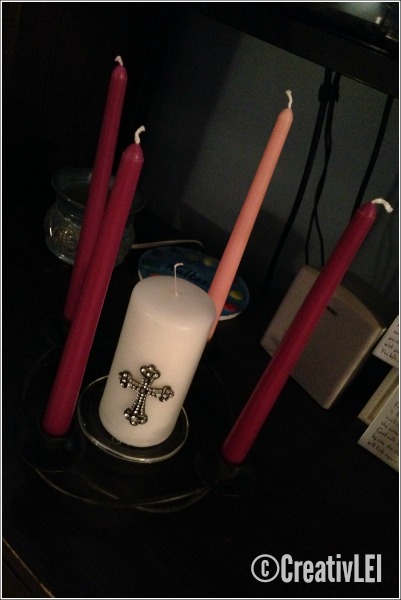 I found a book available on Amazon for my Kindle, The Jesse Tree: An Advent Journey from Creation to the Birth of Jesus
. I wasn't looking for a full devotional (though there are many available), I just wanted to know the scripture references, so that my family and I could read along throughout the season and discuss our own understandings of the passages.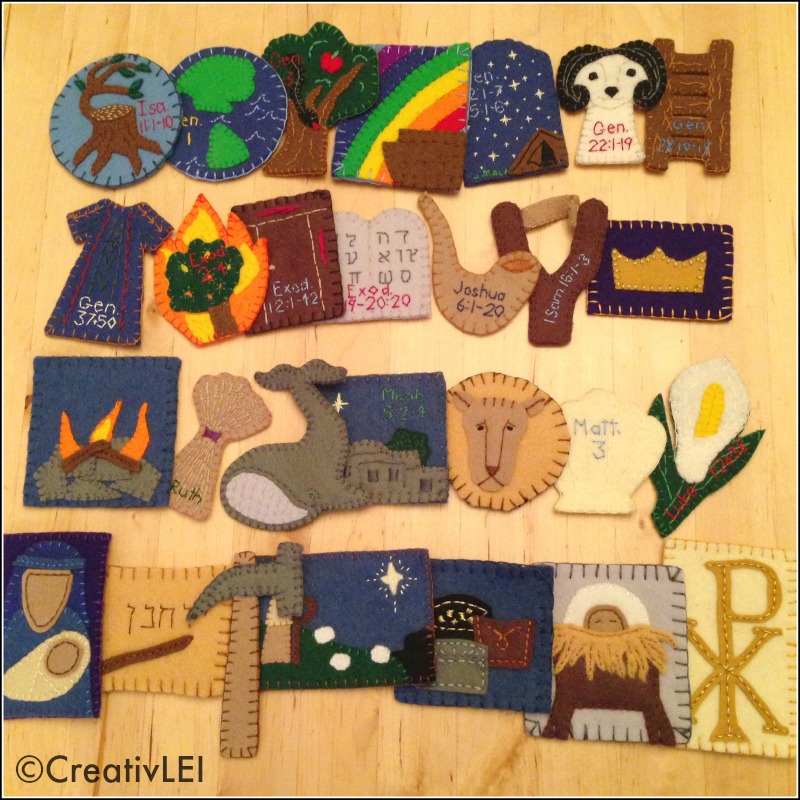 I used the suggestions in this book as well as ideas that I had found on other blogs and websites. I started to create a set of felt ornaments for our Jesse Tree. The first couple of years we used a jewelry organizer from Target. Last year we used a spiral ornament tree from IKEA. This year we've settled on an ornament tree from Pier 1.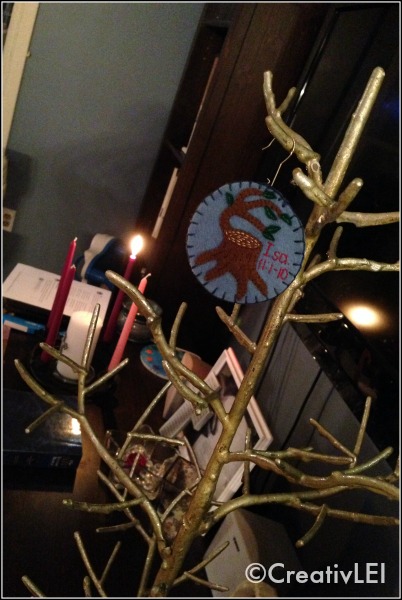 Over the past few years I've added more ornaments to our set, to give us a full four weeks (or even starting the weekend of Thanksgiving). Each Sunday evening of December we light an advent candle and each day we read the scripture reference and hang the coordinating ornament.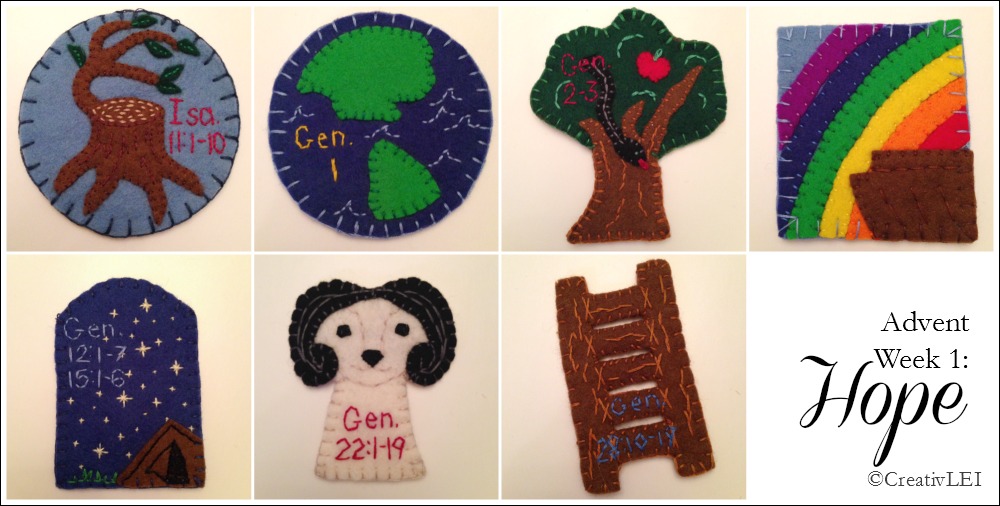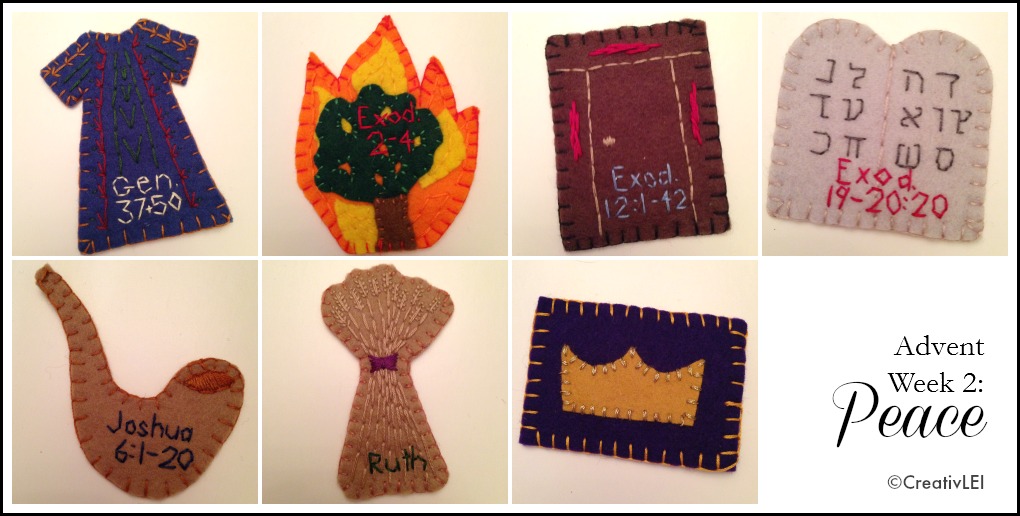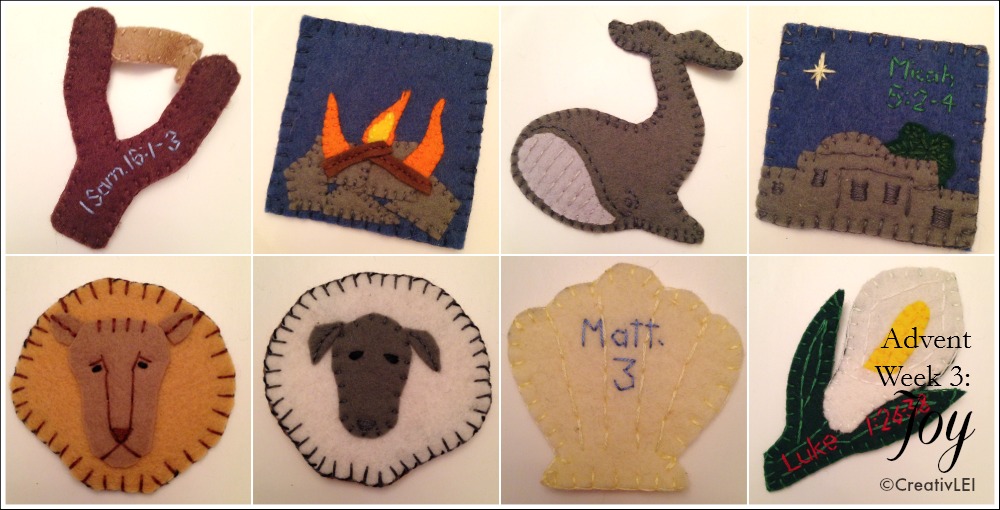 (The lion and lamb are actually two sides of the same ornament.)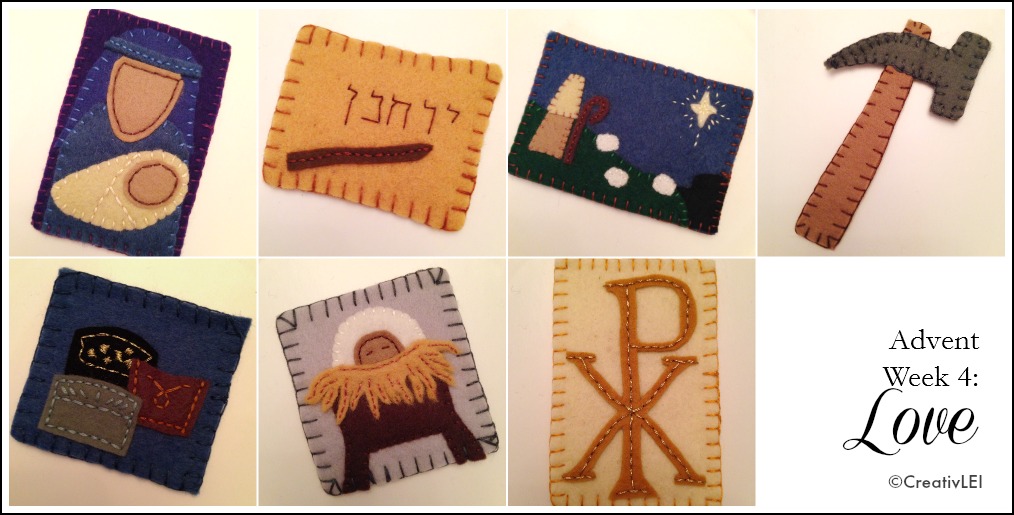 This year we're adding a little more fun using Everyday Emmanuel from What's in the Bible! I've downloaded it to my Kindle and I'll use the activities during our school day and save our Jesse tree ornaments for the evening.
We also enjoy watching Why Do We Call it Christmas!
Each Sunday evening our Everyday Emmanuel Advent candle devotion includes a hymn. I'm using Gloria from Not Consumed, to study each hymn for the week during our homeschool hours. This will help towards our music study.
Each year we readdress and think of new ways to point our heart to the expectation of Christ's coming. Advent has been a blessed celebration for us, with both old and new traditions.
Do you celebrate Advent? What are some of your traditions?