Well, I hope I'm not the only one who finds that the days are just running away from me. I have lots of ideas and plans, and then the next thing I know another calendar page has flipped!
It's October(!?!?!?!)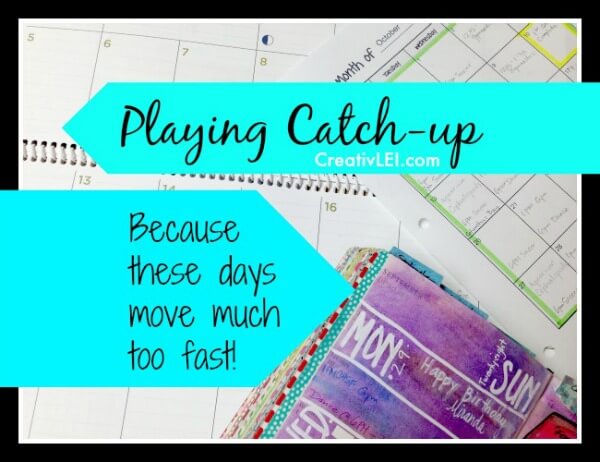 Seems that it sneaks up on me every year.
For the past couple of years I've participated in the Capture Your Grief 31 day photo challenge. I am so thankful that CarlyMarie hosts it. It has been a wonderful tool in my grief journey. If you are a bereft family, I highly recommend working through some of her suggested themes while you open your heart to healing. (I will try to finish a few of the posts that I've left undone)
This year I am doing something different.
This year I want to tie up some loose ends.
Remember what happened when we went to Friendly's? Or when we decided to homeschool (and keep doing it through really bad years)? Do you know what made us start vaccinating the children? Are you wondering how I'm doing with Trim Healthy Mama? Are you still waiting to see my finished kitchen? Or have you been checking in on my Christmas Craftdown?
I've found that I am really good at starting things.
…Not so good at finishing them.
My blog is no exception.
I'm sure you've noticed that I often leave you hanging without the conclusions of our adventures. Or that I go days weeks months at a time without writing a single thing.
I'd really like to change that.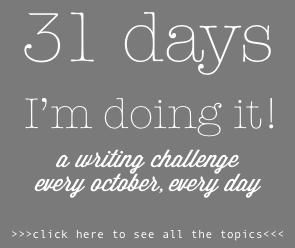 Each year The Nester hosts a 31 day challenge in October, to challenge bloggers to
W r i t e .  E v e r y .  D a y .
So, my over-ambitious, over-committed, and often-failing self is signing up!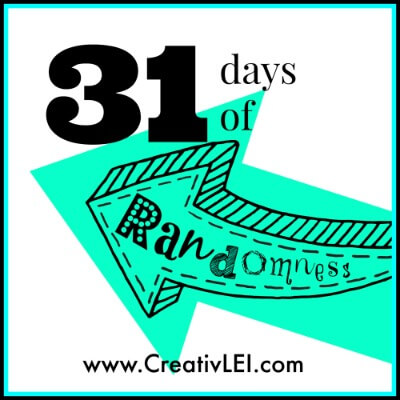 My goal is to bring some closure to a few of my unfinished posts, thoughts, series, etc.
What can you expect?
More posts from me than usual. Ha!
Seriously though, I'm really going to try to write each day (or at least a few times a week). I plan to look back and finish some of those open topics, but I'd also love to answer your questions. If you'll post a question in the comments below or on my Instagram or Facebook pages, I will do my best to bring the answer into this series.
Miss a post? Check here!
October 1: 31 Days of Randomness (You are here)
October 2: Who's Who in Our Crew
October 3: What Happened to CreativLEI Made?
October 4: Why All the Blogging Breaks?
October 5: What Happened After Friendly's?
October 6: Did You Finish the Kitchen?
October 7: What Does Homeschooling Look Like This Year?
October 8: Will You Show Us the School Room?
October 9: What Do You Do With the Toddler During Homeschool?
October 10: Are You Still Following Trim Healthy Mama?
October 11: Making the Most of the Trim Healthy Mama E-book
October 12: Reuben Skillet Recipe
October 13: Sour Cream Lemon Donuts
October 14: How Disney Won Our Hearts
October 15: Wave of Light for Infant and Pregnancy Loss Awareness
October 16: A Shower of Blessings for a Rainbow Baby
October 17: The Return of Daily Hope
October 18: Hospital Birth after Home Birth
October 19: Reevaluating Preferences, Why We're Vaccinating
October 20: Called to Peru
October 21: Preparing for Peru
October 22: A Snapshot of Our Trip
October 23: Returning Home, Changed
October 24: My Documented Life Planner
October 25: Progress in the Craftdown
October 26: Bible Journaling
October 27: Unveiling Grief
October 28: Embracing My Messy Faith
October 29: One Mission Trip is Still Changing My Heart
October 30:
October 31:
more coming…