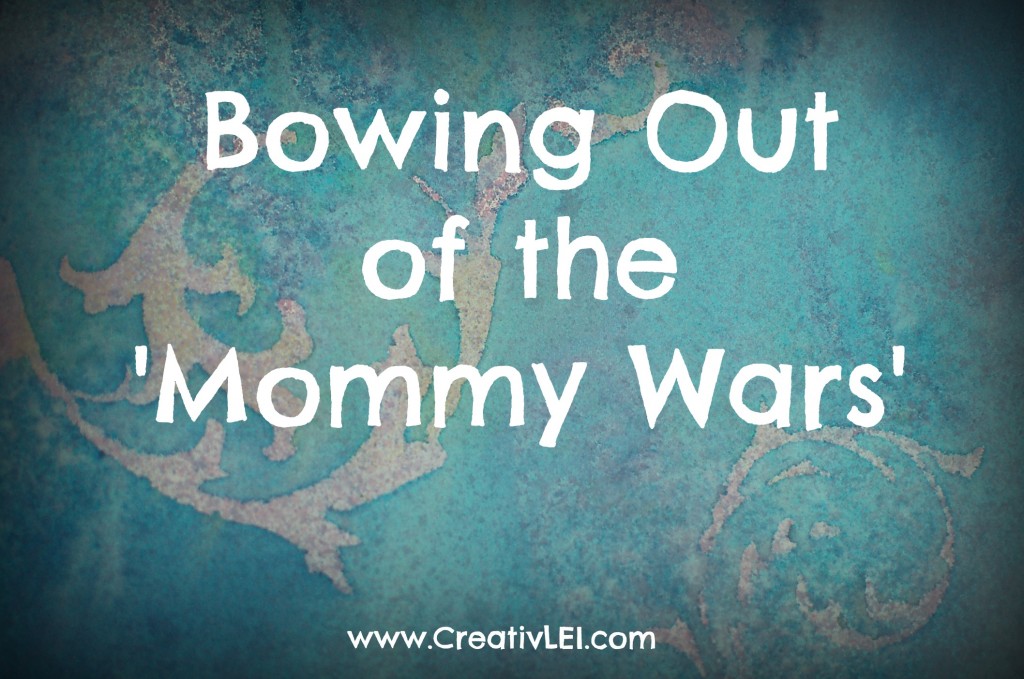 Birth choices, breastfeed or bottle feed, baby wearing or stroller pushing, cry-it-out or child-centered parenting, early solids or delayed food introduction, homeschool or public/private school, conventional health care or natural remedies, restricted diets or unlimited choices, fertility awareness or 'quiverfull'…
All these things make my head spin!
These are just some of the choices out there for moms to make and it seems no matter what she chooses, someone views it as wrong, inferior, or just plain "not what I would choose for my child".
Women are pitted against women and instead of supporting and encouraging one another we seem to be finding ways to 'one-up' each other to make ourselves feel satisfied with our own decisions.
I'm tired of it.
Exhausted of it.
This isn't the life God has called me to!
When He took
Miranda
home I prayed that He would open my eyes to areas where He was seeking my attention. Over the past year and a half the things He brings to my attention are these areas and what my witness in them has been.
…and there are moments I think of that humble me greatly.
I wonder how many women I've unintentionally hurt when I would speak with self-satisfaction of choices I'd made that benefited my family. Did I cut into her confidence of a decision that he made differently?
On this side of loss I've learned just how little everything matters outside of my obedience and service to my Savior.
If I am am going to speak with passion about something, it better be something that will truly make an Eternal impact!
Admittedly, I'm still very much in a learning phase of "speaking the truth in love". I pray that His grace covers my areas of human weakness because I am quite far from perfect.
A couple of weeks ago there was a viral video passed around on Facebook that another woman used as a platform for public criticism. It made me sad to see something meant for fun used to shame a woman. When chatting with a friend I mentioned how different our culture would be if we stopped shaking our fingers and started coming along side one another to encourage!
I don't want to wage war with other women, I want to be an encourager.
THAT is what we're called to. He wants us to be used to build into each others lives, to build each other up, not tear down. How will we show the world the grace of Christ if all we do is put other people down?
Will you join me?