We're already in the third week of the new year and it has taken me what seems like forever to get my thoughts in order to share.
I thought about a recap post, highlighting the best and worst of the past year. I thought about creating a post linking to others who've inspired and encouraged me in 2012. I thought about just doing a family update to get you all caught up on our ins and outs. But, those words were just not coming.
Those of you who've followed along my scribbles here must know that in the silence here at the blog there is much going on behind the screen.
Thankfully the 'much' right now is good. It is growth, in so many ways…
2012 was both good and bad. It was our first calendar year without Miranda. We met many of the firsts that come after loss. Some of them I was fully prepared for, like her birthday and the anniversary of her death. While others, like knowing what it would be like to go on a family vacation without all of its members or our attending first Christmas Eve service  without her, or people meeting my family for the first time and asking if we're expecting our 6th child, they hurt in a different and often unexpected way.
As we started 2013 I felt like I was repeating the same process all over again.
Another year, another year without her, more firsts that she'll never share with us…
A dear friend sent me this verse from Joshua: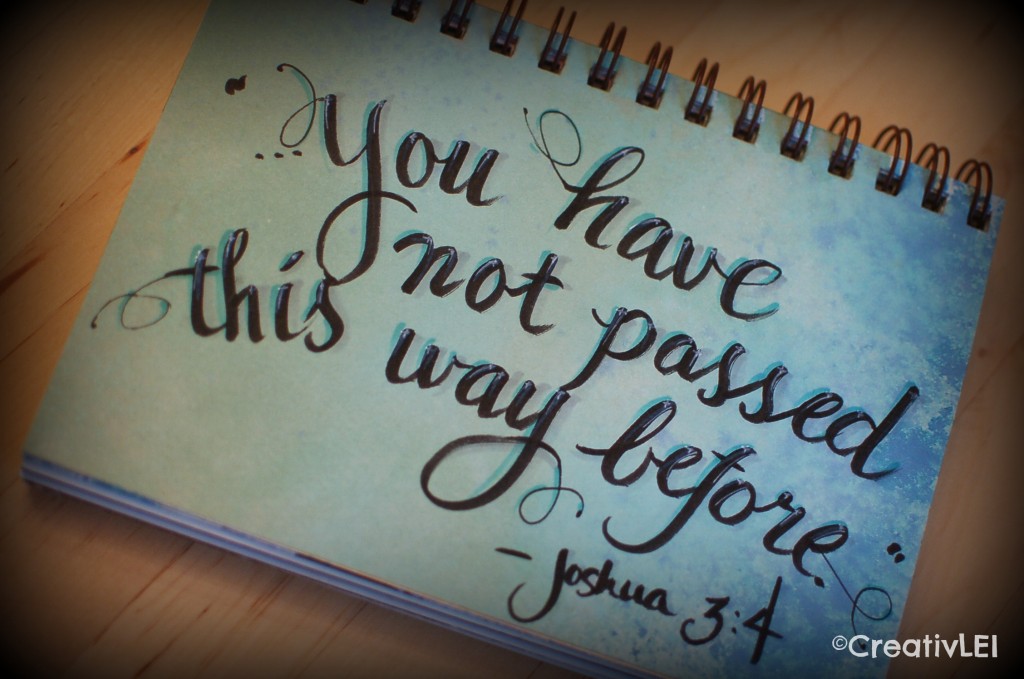 I so needed to read it. I've continued to read it, almost daily. I need the reminder.
I went back and read the passage it came from. It's when the Israelites are getting ready to cross the Jordan and they are being directed to keep a measured distance from the arc of the covenant, so that they can clearly follow it and see the direction they are going. I felt, for me, it was a reminder to follow closely to my God, because He knows this path I'm on and while it may seem familiar and that I've been here before, He assures me I haven't and that with my eyes on Him I'll reach the destination He intends for me.
So with a bit of trepidation and a glimmer of hope for what lies ahead, I'm ready to see what the Lord has for me in this new year.
Did you eagerly await the turning of the calendar page? Or do you wish time would stop passing so quickly?