October 15th is Pregnancy and Infant Loss Remembrance Day and at 7PM in each time zone bereaved family and friends light a candle for babies gone too soon to create a wave of light around the world.
It was also our first day of vacation in Disney World and I didn't want to miss participating.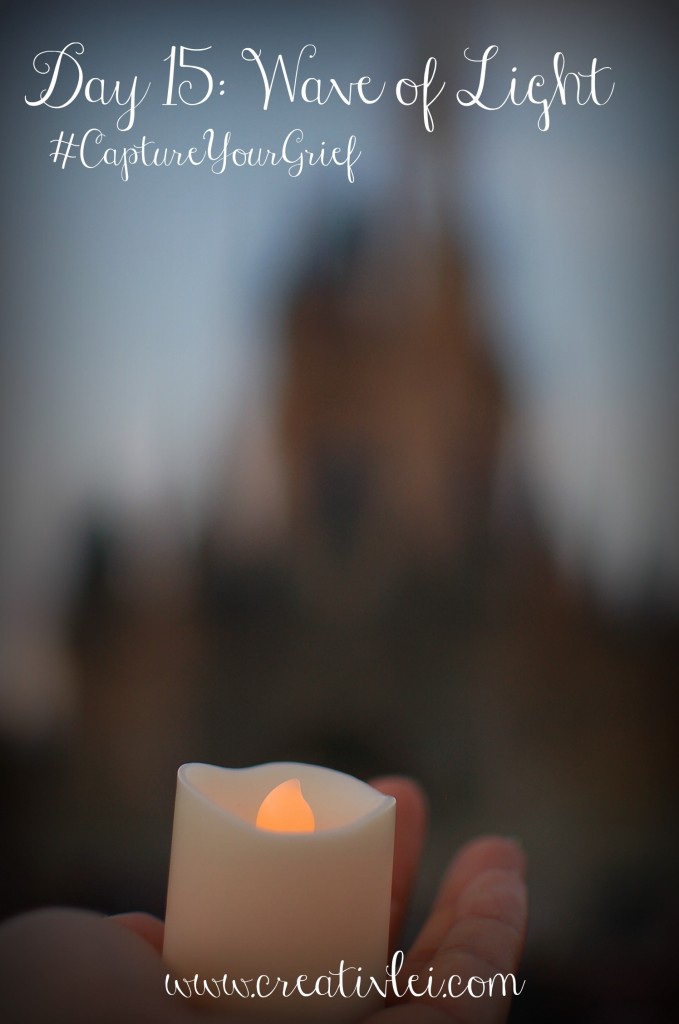 [pinit]
Before we departed Maryland for our 2 week road trip, I purchased a pack of battery operated candles since I was pretty sure carrying an open flame in Disney would be frowned upon.
So on our first day in the Magic Kingdom at 7PM I was remembering both Miranda and our little one lost in it's first weeks of development as well as too many other babies gone too soon and my dear friends who will always mourn those precious babies.
Did you participate in the Wave of Light? Who did you remember?
**Capture Your Grief is a 31 day photo challenge created by

CarlyMarie

. For each day of the month during October (Pregnancy/Infant Loss Awareness) bereaved parents are encouraged to share their journey through photographs as a way to share the healing process. I am participating in this series and will resume sharing our homeschool journey, recipes, and life in general in November. Thank you for your thoughtful understanding while I share my heart this month.**