This is my first post in the week-long Summer Bucket List series. Join me and 8 fabulous bloggers while we share our take on the trend.
Today I share how our family made up our list and show you a few of the things we've already done!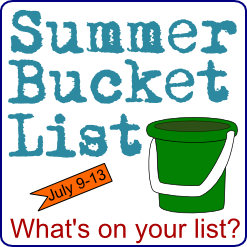 When we decided to school through most of the summer we knew we would need to be intentional about choosing things that would also mark the time of celebration for the children. This school year was a tough one. We wanted to make sure they understood that we were pleased that they had given good effort in the face of challenge even if we had not completed every page in our program.
After we completed our homeschool review we decided to mark that as our official end-of-the-year. We celebrated with dinner out as a family and went to support the older boys at their Cub Scout pack meeting, where they had both earned badges.
Later we asked them what sort of things they wanted to do this summer. Five little voices had many suggestions. So I asked if they would each make a list of five things they would like to do. I told them to have a couple extra ideas in their minds in case we had repeats.
The three older children made turned in their lists and we were impressed.
I think what surprised us most was that many of the things they asked to do were pretty humble choices:
go camping
make a tree house
have a

family game night

play in the sprinkler
make goo (slime)
have a birthday party at

Players
Of course we had a good giggle at some of the more ambitious desires:
go to

Lego Land

go to

Disney

own a pet snake(?!?!)
watch Star Wars again (the boys have been on a mom enforced SW sabbatical for a while now)
Some of their requests were exactly what we expected:
They gave us some great ideas and we reserved the right to add our own to the list that would be surprises.
The first thing we crossed off the list was a surprise item – I hadn't told the children that I had registered them to bowl this summer so it was a bit of a surprise when we went bowling and had dinner out (KidsBowlFree and Buffalo Wild Wings, Kid's Night is only $.99).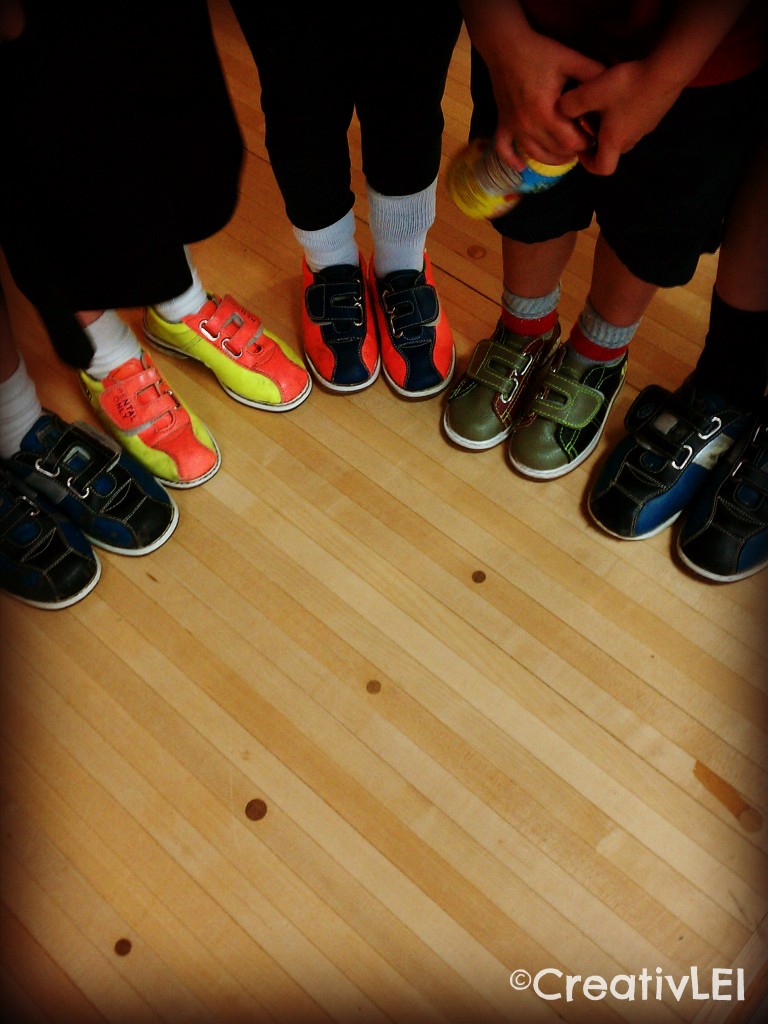 The children also didn't know that dear friends from a few states away were planning to visit (we hadn't seen them in nearly three years)! While they were visiting we had planned to take everyone for Medieval Times for dinner. There were lots of cheers for that one. We arrived early so we would get close seats and there was plenty of time for everyone to get decked out with all the right accoutrements.
We brought home quite a bit more food than was eaten, but everyone really enjoyed themselves while we ate with no utensils and cheered for the Black and White Knight! (I was pleasantly surprised when we got home and I completed the online feedback survey that we would receive 50% off for shows we attend in the coming year, SCORE!)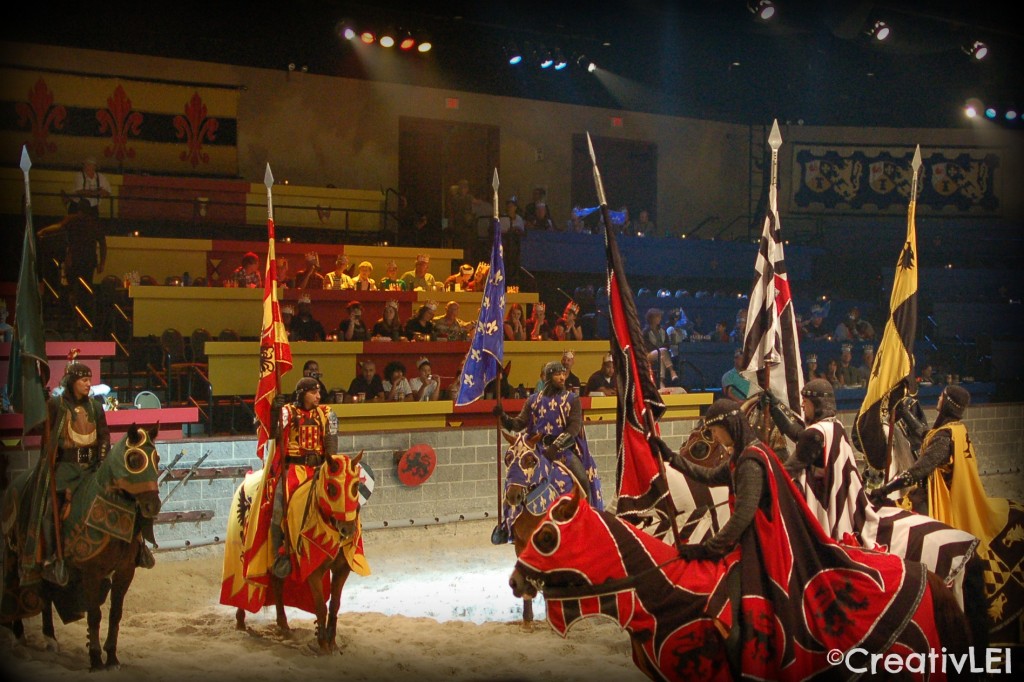 Be sure to visit the other participants in the Summer Bucket List Series and come back here tomorrow when I tell you about the next surprise item we crossed off our list (I've lived outside of Baltimore for nine years and never known about it)!
What have you crossed off your list so far?